30 Easy Crockpot Dinners for Two gives you great ideas for easy crockpot meals to have ready at the drop of a hat. And, by easy, I mean they take little effort for dinner to be on the table without a fuss.
Crockpots are one of the easiest tools you can have in your cooking arsenal!
I wanted to share some easy crockpot dinners that will overall make your life a whole lot easier.
I am sure you have more things to do than stand in your kitchen for 3 hours every day. Let your crockpot do all the cooking.
And I know, I said this would be 30 Easy Crockpot Dinners for Two but I just had to throw in a couple more from yours truly so you have a couple of bonuses!
As you can see from the following list, most of these meals can be served without minimal sides making them super easy!
Slow Cooker vs Crockpot
You might wonder what is the difference between a slow cooker and a crockpot.
Well, the answer is, none!
Both refer to the same kitchen appliance and you can read all about crockpot cooking on my Easy Crockpot Meals page and find some quick and easy crockpot dinners in addition to the recipes found here.
Now, before I give the recipes, if you decide to count, you will find that there are actually 31 recipes in this list! I decided to give you a bonus.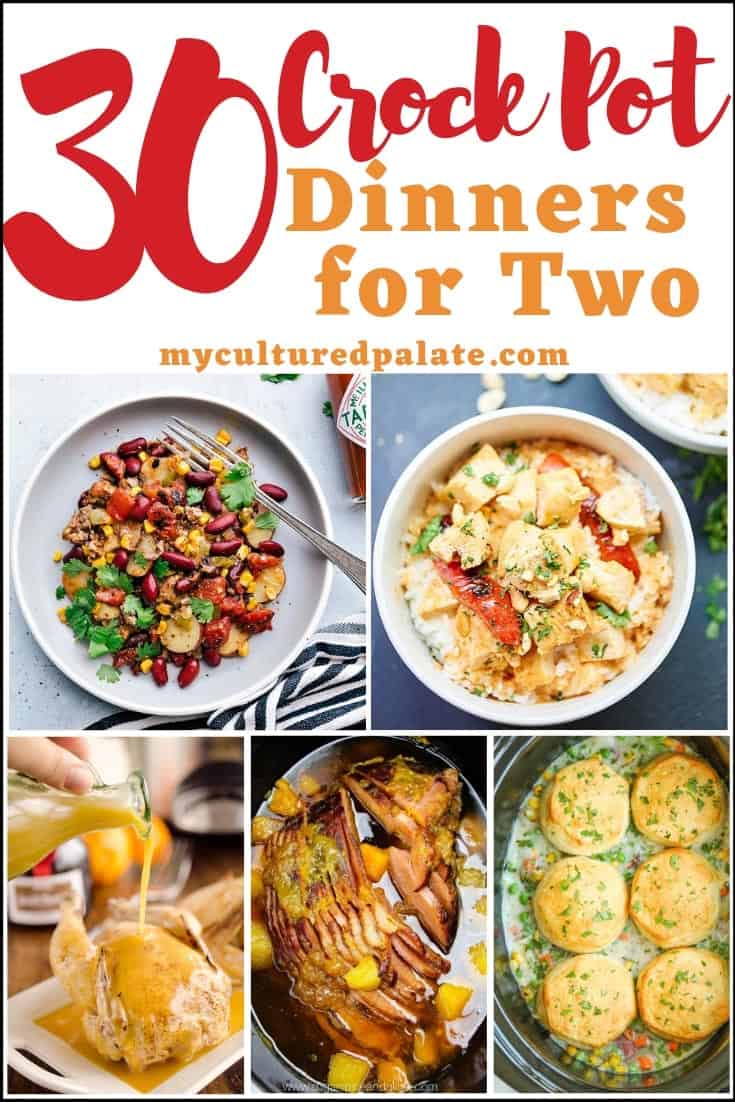 30 Easy Crockpot Dinners for Two
Find the perfect and easy crockpot dinner for two in this list from around the web!

Since you have now browsed the list, you have to let me know…
What is Your Favorite from the 30 Easy Crockpot Dinners for Two List?
I know it is a hard choice – I am still trying to decide but I would love to hear your favorite or favorites!
Pin It!