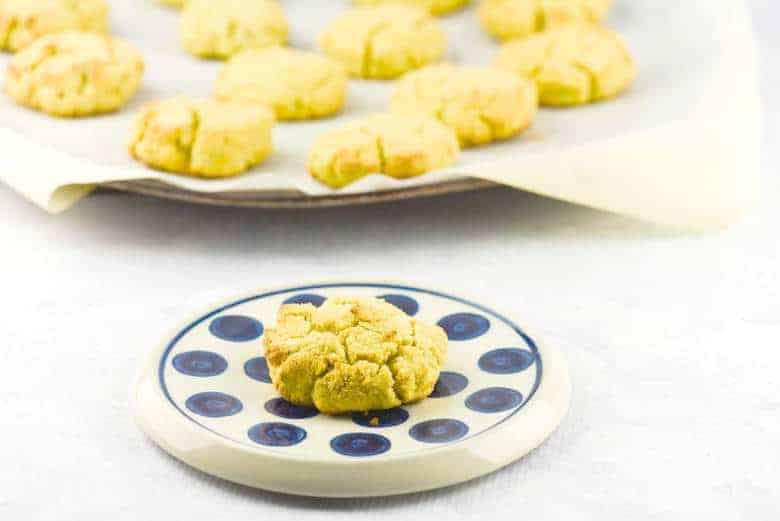 One of the things I miss while being on the GAPS diet, is bread! But, coconut flour biscuits have come to my rescue! Not only are they just plain good, they are GAPS legal.
If you are not familiar with the GAPS diet, be sure to read GAPS Review and GAPS – My Experience. It has truly been life changing for me and for my family!
Having suffered with rheumatoid arthritis for years, I was introduced to the GAPS diet and after two weeks on it, my pain was gone! No joke! Another benefit was a 20+ year meat allergy was cured and I am now a devout carnivore!
So, if you have never used coconut flour to bake with, you are in for a treat. It is allowed on the GAPS diet, AIP and for paleo recipes.
Coconut Flour Biscuits – Why & How
Why should you use coconut flour? 
It is allowed on the GAPS, AIP and Paleo diets.
It is high in protein, fiber and very filling.
It is thought to support thyroid function and the immune system because of the levels of lauric acid it contains.
It is a good source of manganese which helps keep your bones healthy, supports a healthy nervous system and maintains blood sugar levels.
It is gluten free so, it does not cause problems that can be linked to grains containing gluten.
Substituting coconut flour can be a bit tricky and there are a couple of things to know. Using coconut flour in recipes can take some adjusting if the recipe does not already call for it.
Only use 1/4 – 1/3 cup coconut flour for every cup of all purpose flour or whole wheat flour called for.
Coconut flour is much more absorbent than other grain based flours so, you will use more eggs and liquid. A quick rule of thumb is for every cup of coconut flour, you will use 5 -6 eggs and 1 cup of liquid.
Coconut flour can be used to dredge meats and vegetables if you are frying or sauteing. Use the equivalent amount of all purpose flour called for in the recipe.
Coconut Flour Biscuits are also an answer to my sweet tooth! Not only are they delicious eaten with a slab of butter smeared on, but add honey and you have an extra special treat!
Have you used coconut flour for baking? What are your tips?
Related posts: