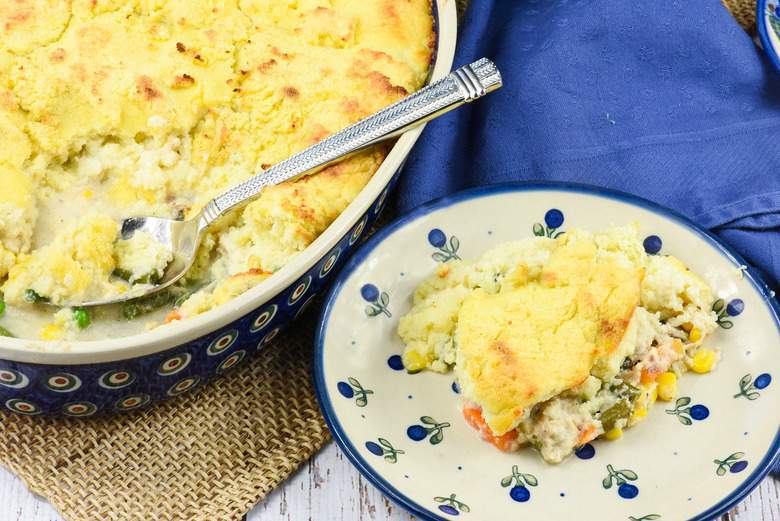 I have shared several recipes that I consider to be in the comfort foods category. If I had to pick one recipe to top the list, I think it would be Mom's Chicken Pot Pie!
I remember as a little girl loving those little tins of store-bought chicken pot pies! Not only does everyone get their own tin of pie, but we usually ate them in front of a television show!
As good as those memories are, they do not compare to the taste of the homemade version- the way my mom made it. My children had no clue what a store bought chicken pot pie was like until a few months ago when I bought a box for them to try.
What a disappointment! To start with, I remembered those little tins being a whole lot bigger than they are now. The boys (and their farm boy appetites) looked at the individual pies on their plates and asked, "are there more?" Secondly,  the ratio of crust to filling is way off! When making Homemade Chicken Pot Pie, I always have lots of filling with chicken and veggies in it. To me, the crust was the best part, but it obviously is not to them!
Being on a gluten-free, grain-free diet means that when I make Homemade Chicken Pot Pie, I would miss out on one of my favorite comfort foods – unless, I came up with a gluten-free version. After a bit of trial and error, I have created a delicious, Gluten Free Chicken Pot Pie.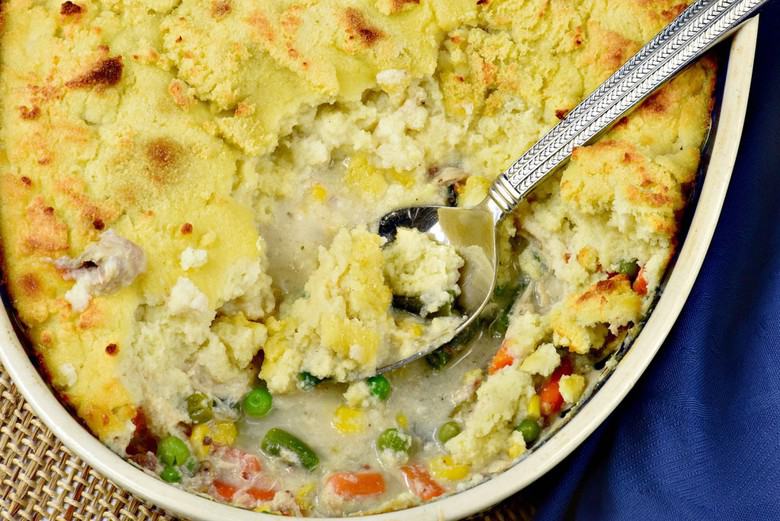 Do I still make regular Homemade Chicken Pot Pie?
Yes.
The difference is that now, I also make a dish of Gluten Free Chicken Pot Pie for myself – I get to eat the whole thing myself!
It is so much better than those little tins – it is bigger, has no unnecessary ingredients and it is healthy!
It's a win-win.
If you are looking for ways to incorporate healthy chicken bone broth into your diet, this is a great recipe. I like to start with a whole chicken – place it in the crock pot, fill with water and cook overnight on high- this gives a lot of delicious homemade chicken broth. In the morning, it is ready to strain, de-bone and get on with the Chicken Pot Pie recipe. I put the bones back in the crock pot, refill it with water (plus a tablespoon of vinegar) and cook it for  24 hours on high to make a rich bone broth.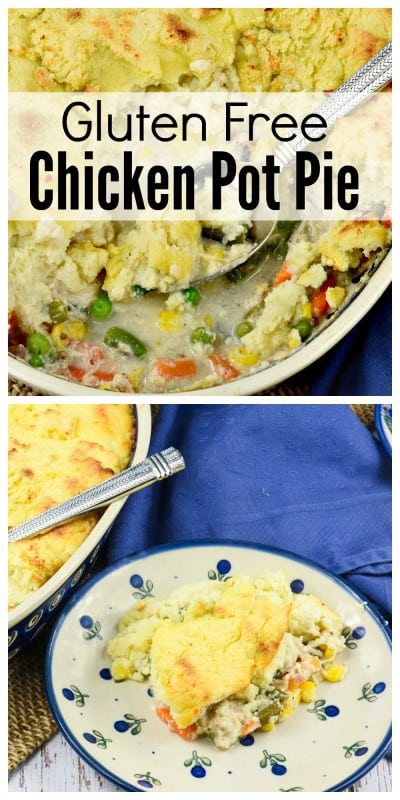 Related posts: