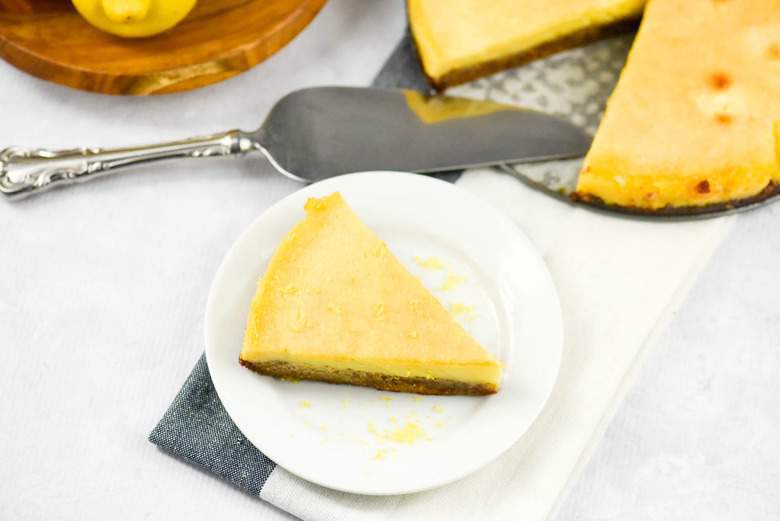 If you have been around for awhile you know that I am not a big sweets eater. Give me cheese! Give me chips! But, there are times…and for those times, this lemon tart not only satisfies my sweet tooth but is also GAPS legal!
If you are not familiar with the GAPS diet, it is an acronym and book title –  Gut and Psychology Syndrome. It is a diet used for a period of time to allow your body to heal and getting the gut bacteria healthy. You can read GAPS Review and GAPS – My Experience for more information. It has truly been life changing for myself and my family!
One more thing before going on with the recipe, if you are on the GAPS diet, I have a GAPS Intro Diet at a Glance FREE printable that outlines the 6 stages of the GAPS Introduction Diet. This is not meant to take the place of the book but to be a quick reference for what is allowed on each stage to make your life easier!
But, back to the Lemon Tart.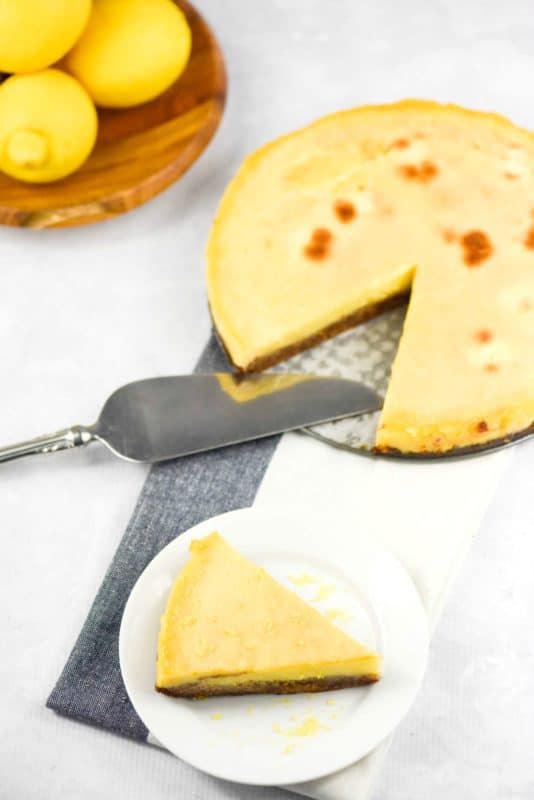 The tartness of the lemon juice combined with the sweetness of the honey yields a deliciously refreshing dessert. It is a light dessert that leaves that sweet tooth satisfied and your tummy pleasantly full!
Sometimes, when a GAPS legal recipe calls for a crust with almond flour, it can be a real pain to get out of the pan. So, I always use parchment paper to line my pan.
To make the Lemon Tart even easier to remove, I use a spring-form pan and line the bottom with parchment paper.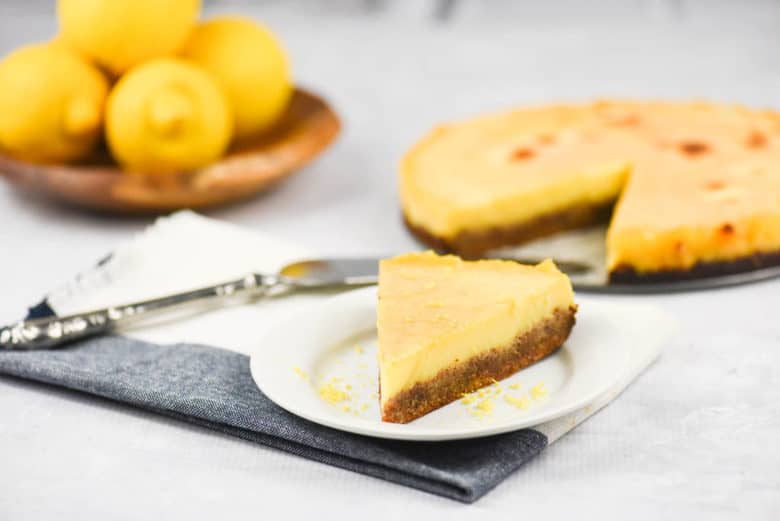 The same recipe can be used to make GAPS legal Lemon Bars. To make bars, spray an 8″ x 8″ pan with nonstick cooking oil and line the bottom with parchment paper. Continue with the recipe and when cooled, cut into bars – enjoy delicious Lemon Bars!
As you can see, this is a very versatile recipe. Make it fancy – a tart – or make it plain – bars. Either way, the Lemon Tart recipe is delicious and healthy!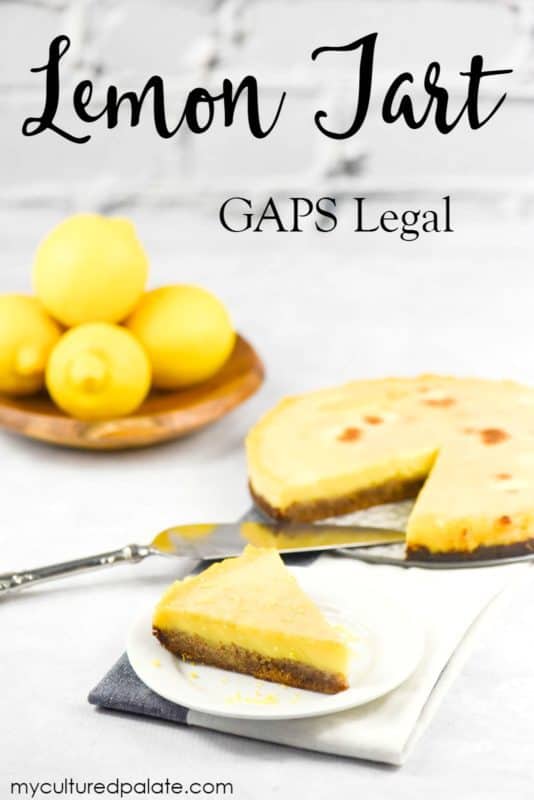 Lemon Tart - GAPS Legal
Yield 12 slices
Ingredients
Crust:
1 3/4 c. almond meal
3/4 tsp salt
4 Tbsp honey
3 Tbsp butter, softened
Filling:
1 c. lemon juice
6 eggs
1 c. honey
1/2 c. butter, melted
1 tsp lemon zest
2 Tbsp gelatin dissolved in 1/2 c. water

I buy my real salt, herbs and spices from my affiliate, Starwest Botanicals - because of their superior quality. Their herbs & spices are organic, non-irradiated plus, I think they are more aromatic and full flavored than any others.
Instructions
Heat oven to 350F.
Grease spring-form pan and line the bottom with parchment paper.
For crust:
Mix almond flour and salt
Add honey and butter.
Mix to form a ball.
Press the almond meal dough into the bottom of the pan.
Bake for 15 min. or until the crust is brown.
Prepare the Filling:
Mix the filling ingredients in a blender or using a hand-mixer.
Once the crust is browned, pour the lemon filling over it.
Bake at 350F for 30 minutes or until filling is set. As it cools, the filling will get more firm.
Notes
For Lemon Bars: Use an 8" X 8" pan instead of a spring-form pan. Cut into bars when cool.
Related posts: