Have you ever prepared pumpkin for winter storage? Pumpkin, like other winter squash can be kept for long periods of time with very little effort!
With Halloween having come and gone, I have stocked up on discounted pumpkins!  It was even prearranged with the owner of a local pumpkin patch to glean his pumpkins after Oct 31 which means, we loaded our van with pumpkins and they are coming out our ears!   😉
The nice thing about pumpkin (a winter squash) is their ability to keep for long periods of time if they are kept cool and dry. Last year, I made the mistake of leaving them outside when the temperatures dropped below freezing. Needless to say, it did not take very long and they began to rot. Thankfully, it was not a total loss – the cows loved them!
So, this year I am storing the excess pumpkins in the storage shed where they will be protected from the weather. As I have time, I will cook and freeze them and, of course, toast the pumpkin seeds!
In the past, I have used a potato peeler to peel the pumpkin then cube and boil it. But now, I have found and easier way that will not kill your hands!
First, cut the stem out of the pumpkin top and cut the pumpkin in half.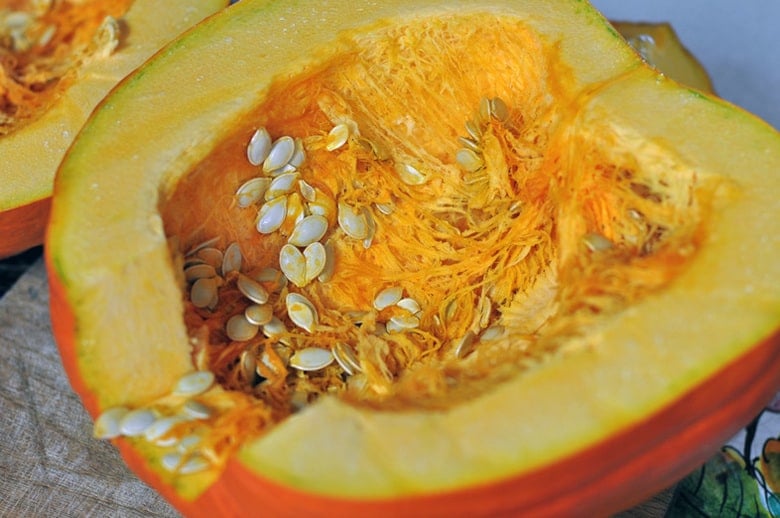 In the center, you will find stringy pulp and seeds. Pull this out with your hands or scrape out with a spoon and set aside.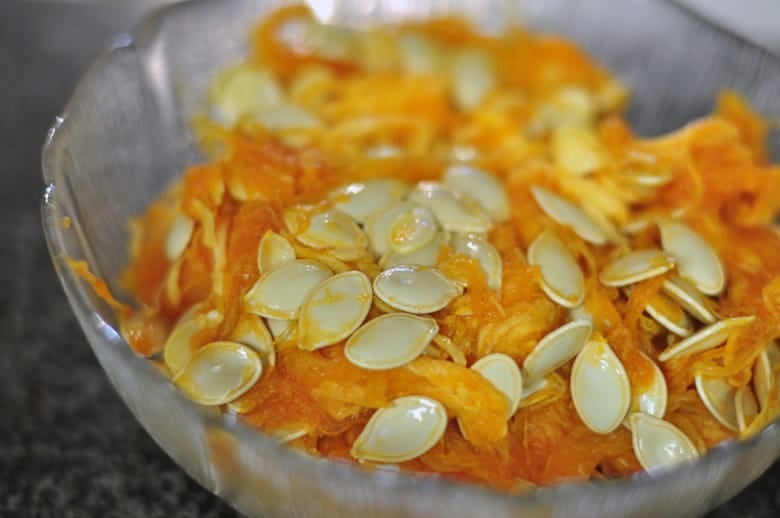 Cut crescent shape wedges of pumpkin from the top of the pumpkin to the bottom, about 2 inches wide. Following the grooves in the pumpkin shell make it easier to cut.
Place the wedges on a greased baking sheet and bake at 350F until a fork inserts easily through the shell and the meat is tender – about 45 min.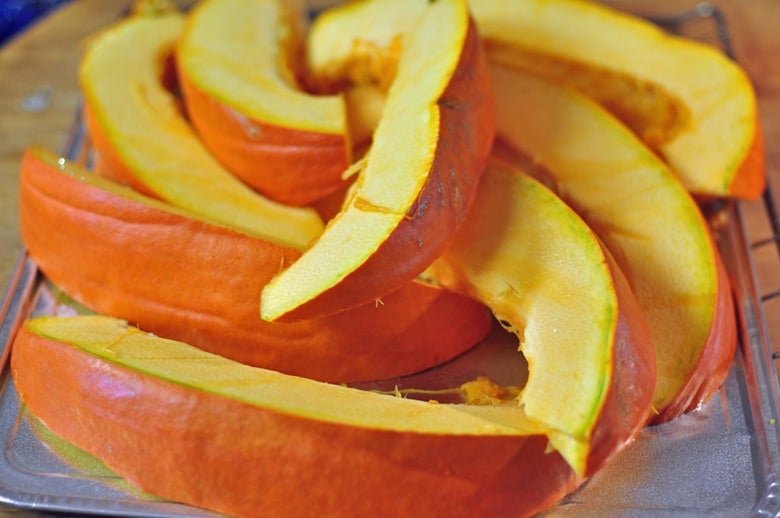 Allow the wedges to cool enough to handle. Using a knife, trim off the shell.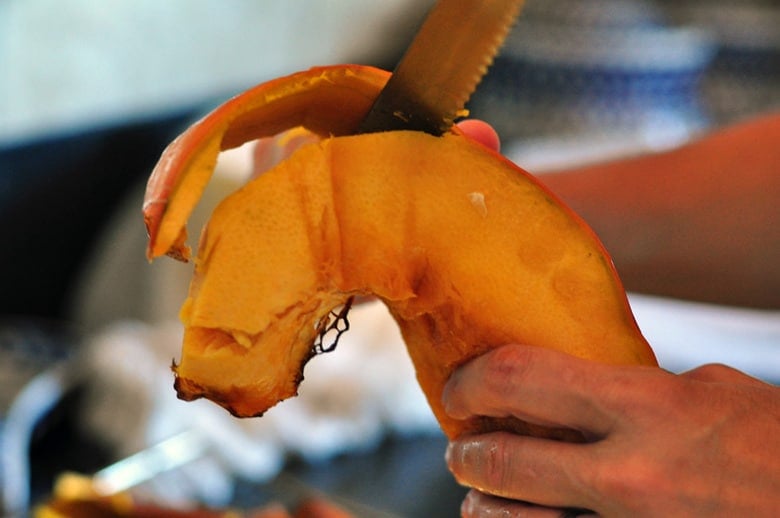 At this point, the pumpkin may be pureed or mashed for use in any recipe. If I am not going to use the pumpkin immediately, I cube it, place it in freezer bags and freeze it. Then, when I am ready, so is my pumpkin!
Enjoy!
Related posts: