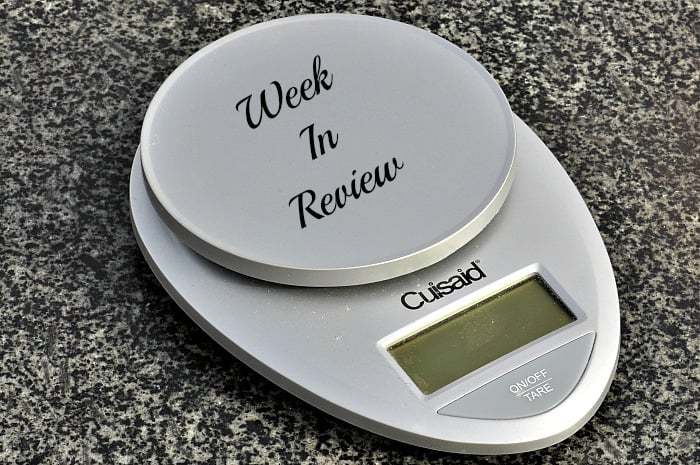 I always like to see what kitchen utensils, gadgets and tools other people use. I like to know why they like what they are using and what they don't like about it. Maybe you are the same. So, if you are or if you are just wondering about my kitchen gadgets, here is another one that I am really enjoying.
May I present my Cuisaid Pro-Digital Scale, a kitchen tool I have started using several times a week. Since coming off the GAPS diet, I have found that many bread recipes use weights rather than measurements since they are more accurate. This is especially true of many sourdough recipes. I also use it when I feed my sourdough starter-  rather than measure the starter, flour and water, I weigh them.
The Cuisaid Pro-Digital scale is not one of the more expensive scales available but it is easy to use and accurate. To weigh an item, I press the on/off button once to turn it on, place a bowl on the scale and press the on/off button again to tare it – the display will now read "0" and I can place whatever I am weighing in the bowl until it reaches the desired weight. With another press of the on/off button, the scale is again tared and I can proceed with weighing another ingredient. As you can probably tell, this saves on bowls and measuring cups! I am all for anything to save time and work!
The Cuisaid Pro-Digital Scale has become a kitchen gadget that I use frequently. It has even been dropped (I won't say by whom) and is still working great!
I would love to hear about your favorite kitchen tools, be sure to leave a comment and tell me about it!
Now for the weekly links around the blogosphere:
Grilled Turkey, Herbed and Buttered from Biscuits and Such.
Pumpkin Chai Tea Latte from the Nourishing Gourment
Veal chops with Girolles Mushrooms from Manger
Garlic and Rosemary Infused Homemade Potato Chips
I hope you have a wonderful weekend!