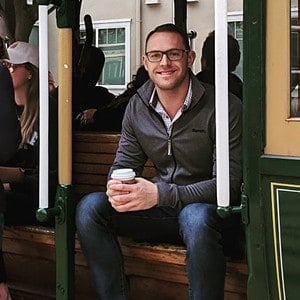 Skylar Bowker
Operations
I'm Skylar, a kombucha addict and owner of FeastDesignCo.com. We provide the software that powers thousands of food blogs around the world.
I took over MyCulturedPalate.com as an exercise in running a food blog, to better understand what each of our customers goes through.
I'm incredibly excited to keep expanding Cultured Palate, to help millions more readers in their search for gut-friendly Paleo, Keto and GAPS recipes.
Dina-Marie Oswald
Founder
Hey there! My name is Dina-Marie. As an RN (registered nurse) of 20 years, mom of 10 (yes 10), and making a complete lifestyle change from the corporate world to grape growing, I have had a lot of life experiences and want to share what I have learned.
If we were meeting in real life, we would sit and chat in my living room with a hot cup of coffee. So, fill your mug, get comfortable, and let's chat.
I love teaching others that small changes can mean huge results - whether we are talking health and well being, finances, organization, parenting - it is the small things that can make the most difference.
Cultured Palate's Medical Advisors
We are dedicated to offering content that is current, and scientifically accurate. The goal is to focus on and help you, the reader. Our team of medical reviewers' extensive training, research, and real-life experience helps make sure we are providing you with information that you know you can trust.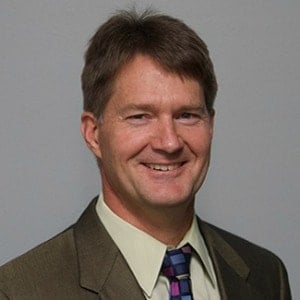 Dr. Stephen Dalton, DO
Medical Director
Dr. Dalton has provided quality Health Care in the field of Integrative Medicine for over 20 years and is the medical director at LIMA, Lubbock. He is a valuable member of the Cultured Palate team.
Dr. Dalton has been published in several medical journals. Some topics of his publications include Vitamin C, Scurvy and  Diagnostic Dilemmas in Lyme Disease. He has also been interviewed and quoted by Sports Illustrated about his knowledge on stem cell therapy.
Dr. Dalton is a frequently sought after speaker for the Texas Osteopathic Medical Association (TOMA). He is also a national speaker for Nestle Health Sciences and formerly Pam Lab.
Dr. Dalton is committed to delivering the highest quality care while treating the source, not just the symptom! He shares his life outside of work with his wife of over 25 years, who is also a physician. As the father of two and grandfather of two, he enjoys ranch style living in the country.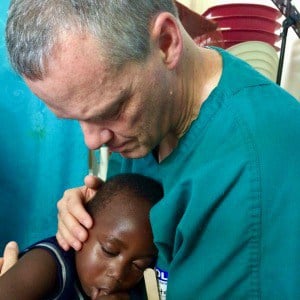 Dr. Stephen O'Connor
Chief Medical Officer
Dr. O'Connor's professional interest and expertise is in Integrative Medicine, Naturopathic Medicine, Herbalism and preventative health care.
He is an ultra distance athlete and has completed seven Ironman Triathlon events. These include two Ironman World Championship Triathlons in Kona, HI.
Dr. O'Connor has also completed many ultra marathons including the Leadville Trail 100 mile run.
In his photo, he is pictured on one of multiple medical mission trips to Haiti, the Dominican Republic, Jamaica, Guatemala, and Ecuador.
Dr. O'Connor is a husband, father of five, and grandfather of 4 children. He is an entrepreneur and enjoys organic gardening raising organic chickens for egg production, woodworking and is also an artist, and craftsman.
What does Cultured Palate mean?
According to dictionary.com, these are the definitions of the word "cultured."
enlightened; refined.

artificially nurtured or grown: cultured bacteria.

cultivated; tilled.
The name of this blog is based on definition #2. Cultured (or fermented) probiotic foods are an integral part of any diet.
Gut health focuses on encouraging healthy bacterial cultures in your gut with beneficial, which are nurtured and grown in foods like yogurt, kefir, sauerkraut, and sourdough bread.
The GAPS diet was my introduction to traditional food preparation, which continues to dictate my philosophy in cooking. After doing GAPS as a family, everyone has transitioned to a traditional diet — with occasional splurges and treats!
While definition #2 is the main reason for the blog's name, I also like how the other definitions relate to my life.
Definition #1 - As far as being enlightened, I know that I DO NOT know everything. But, God has definitely taught me a lot throughout my years of life.
Definition #3 is quite appropriate too as we are now farming. We cultivate and tend our grapes all throughout the growing season with the goal of producing the best possible quality grapes we can, while still trusting that God is ultimately in control.
What will I find here?
You will find lots of real food recipes that will help you put healthy simple real food on the table for your family. I aim for giving you recipes that use whole foods and that are budget friendly like Spicy Beans and Rice and Easy Chicken Alfredo.
Hopefully, recipes like Chicken Broth and Homemade Cream of Mushroom Soup can help you reduce the amount of prepackaged, commercial foods you feed your family and help you put nourishing food on the table.
However, I don't think anyone can eat perfectly all the time - check out my post on the 80/20 rule regarding that subject!
You will find DIY recipes and natural health solutions that will save you money and restore your health gently. My post about the Gallbladder Cleanse is actually one of my top posts, and I STILL do this cleanse periodically as maintenance.