Hey there! My name is Dina-Marie, welcome to Cultured Palate – my little corner of the internet. I hope you took a couple of minutes to watch the video – it was filmed in our vineyard here in west Texas!
If we were meeting in real life, we would sit and chat in my living room with a hot cup of coffee. So, fill your mug, get comfortable, and let's chat.
As an RN (registered nurse) of 20 years with ACLS (advanced cardiovascular life support) training, mom of 10 (yes 10), and making a complete lifestyle change from the corporate world to grape growing, I have had a lot of life experiences and want to share what I have learned.
I love teaching others that small changes can mean huge results – whether we are talking health and well being, finances, organization, parenting – it is the small things that can make the most difference.
Purpose of Cultured Palate
This blog originally started in a season of my life when finances were spread reeaallly thin. I would tell my husband, John, some of the money saving tips I saw on blogs and websites.
And then, I would tell him what they could have added or done instead. So he encouraged me to tell others what I had learned — and thus the blog began, under a different name, though.
A few years into blogging, I changed the name to Cultured Palate and began sharing not only money saving tips, but also recipes, health information, updates on our life and vineyard in West Texas, and organization printables.
It is truly amazing for me to stop and reflect on how much this blog has evolved and grown, and I am so grateful for this platform God has given me and for the people I have been blessed to meet along the way.
Now my purpose is to encourage women primarily. Men are welcome too, of course, but being a woman, that's what I know best!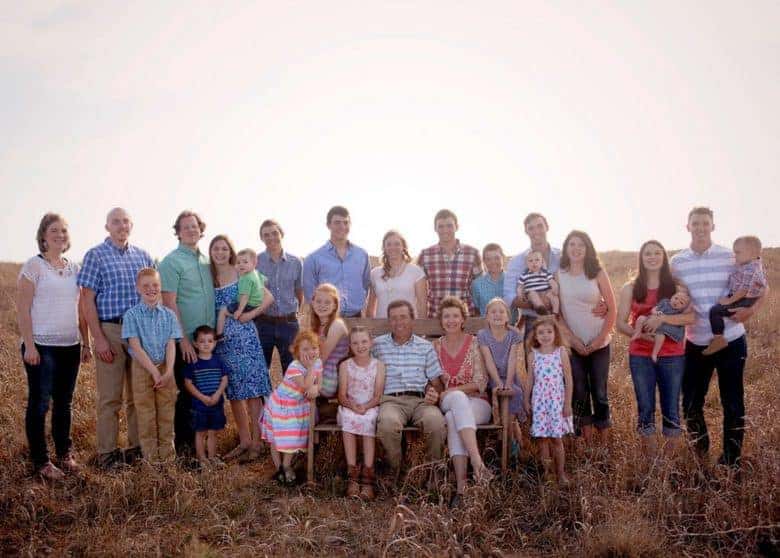 Living a Real Life
I know living the life you are called to live can be HARD — you may face new adventures or have to go against social norms as we did.
large family
home education
total life style change – we left a cushy corporate job and moved to West Texas to start a vineyard
finding healing through diet – I have relied on diet to help reverse severe, chronic medical conditions that are considered irreversible. As a registered nurse, finding healing through diet was huge!
But whatever challenges you are facing in pursuit of living purposefully — whether life in general, family, education, being a stay at home mom, diet, health, hobbies — your dreams are totally worth following and fighting for!
But, all of the benefits have been well-worth the sacrifices to get there, and THAT is what I hope to encourage and equip you to do.
Who I Am
My blog is not a "religious" blog, but you will find my faith woven into this blog because it is part of the fabric that makes me who I am. 
At an early age I realized that I needed God in my life for an eternal solution for my defiance of God's laws. I knew that Jesus Christ had died to pay the penalty for my disobedience and rose from the dead to conquer sin and death.
With that knowledge, I gave my heart and life to Jesus Christ. That is the foundation of my faith.
The next most important thing in my life is my family. God has blessed us with 10 children – and yes, they are all biological!
Our oldest 4 children are married, and we have 11 grandchildren – 6 boys and 5 girls. Almost everything you will find on my blog is "family friendly" because family is what I am about!
What does Cultured Palate mean?
According to dictionary.com, these are the definitions of the word "cultured."
enlightened; refined.

artificially nurtured or grown: cultured bacteria.

cultivated; tilled.
The name of this blog is based on definition #2. Cultured (or fermented) probiotic foods are an integral part of the GAPS diet.
The GAPS diet focuses on replacing the harmful, toxin producing bacteria in your gut with beneficial, cultured bacteria like those nurtured and grown in foods like yogurt, kefir, sauerkraut, and sourdough bread.
In 2011, I was introduced to the GAPS diet as a last ditch effort to combat rheumatoid arthritis. Surprisingly, not only did my pain cease within a couple of weeks of beginning the diet, I was also able to begin eating meats after 30+ years as a vegetarian due to severe stomach issues. See GAPS – My Experience
The GAPS diet was my introduction to traditional food preparation, which continues to dictate my philosophy in cooking. After doing GAPS as a family, everyone has transitioned to a traditional diet — with occasional splurges and treats!
While definition #2 is the main reason for the blog's name, I also like how the other definitions relate to my life.
Definition #1 – As far as being enlightened, I know that I DO NOT know everything. But, God has definitely taught me a lot throughout my years of life.
Definition #3 is quite appropriate too as we are now farming. We cultivate and tend our grapes all throughout the growing season with the goal of producing the best possible quality grapes we can, while still trusting that God is ultimately in control.
What will I find here?
Titus 2 verses 3-5 says that older women are supposed to "teach what is good, and so train the young women to love their husbands and children, to be self-controlled, pure, working at home, kind, and submissive to their own husbands, that the word of God may not be reviled."
Now, I don't like to think of myself as an "older woman," but I do know that I have learned a lot through this life — many times the hard way — and I want to share what I have learned with others.
Everything I share falls under the umbrella of me trying to "teach what is good" and what has worked for me, to others.
A lot of topics fit under that umbrella!
You will find lots of real food recipes that will help you put healthy food on the table for your family. I aim for giving you recipes that use whole foods and that are budget friendly like Spicy Beans and Rice and Easy Chicken Alfredo.
Hopefully recipes like Chicken Broth and Homemade Cream of Mushroom Soup can help you reduce the amount of prepackaged, commercial foods you feed your family and help you put nourishing food on the table.
However, I don't think anyone can eat perfectly all the time — check out my post on the 80/20 rule regarding that subject!
You will find information about the GAPS diet. I have several posts about my GAPS journey as it happened and I have recently written a book as a starter guide for people who are interested in the GAPS diet: GAPS: How to Start.
You will find the Daily Life Planner and calendars to help you keep life organized so you can spend more time with your family and doing the things that truly matter.
I am a list person and a planner, so these pages have been designed to help me, but I trust they will help some of you out there as well!
You will find printables designed to inspire and encourage. From Scripture printables to inspirational quotes, there is something for everyone! Be sure to check out the Cultured Palate Shop to find all the printables available.
You will find Scripture Writing Prompts to help you dive into the Bible. God has really been using these to minister to me, and I hope they will bless you as well.
You will find DIY recipes and natural health solutions that will save you money and restore your health gently. My post about the Gallbladder Cleanse is actually one of my top posts, and I STILL do this cleanse periodically as maintenance.
And that is just the beginning of the content you will find here!!!
Get Access to the Free Resource Library
I have created quite a few free resources to help you live life with purpose. As an email club member, you have FREE access to the resource library – Join the Email Club!
Like I said, these are all areas that I have learned lessons in, so I want to share those lessons with you!
If you made it to this point, your coffee is probably gone by now, so fill 'er back up, and feel free to browse around for awhile.
If you can't find what you are looking for or if you have any questions, feel free to comment or email me, and I will do my best to help you.
dinamarie(at)myculturedpalate(dot)com