Are you a fan of avocados? They are rich in flavor and nutrients and make some pretty delicious dishes. But did you know there are health benefits of avocados that make them well worth adding them to your meal planning?
Before going into the health benefits of avocados, lets talk recipes. One of my favorite avocado recipes of all times is this Chocolate Avocado Pudding recipe.
Maybe you are worried about the cost of avocados? With a large family, I always was too!
But, no longer! Now, when I find them on sale, I buy them and stock-up!
The difference? I discovered just how easy it is to freeze avocados and our family is now able to enjoy the health benefits of avocados more frequently - without breaking the budget!
Health Benefits of Avocados
Avocados are:
1. Easy to find
You don't necessarily need to buy organic when picking up an avocado. Due to its very thick skin, it doesn't easily pick up any pesticides used during the growing cycle. Still wash before consuming so you don't introduce the chemicals to the interior of the fruit when slicing through the skin, but save your money for other organic produce.
2. High in fiber
Containing 40% of the daily recommended fiber intake, avocados can aid in digestion by keeping things running smoothly. They contain both soluble and insoluble fiber, which combined with their fattiness keep things moving. Eating an avocado will stimulate your digestive juices.
3. Full of fat and vitamins
Avocados became a staple food on the GAPS diet. They contain monounsaturated fats, which are a key component of the Mediterranean diet. These fats can help protect against heart disease, cancer, and cognitive decline. These also may improve memory and brain activity! Alongside this fat are vitamins A, E, and K, which are fat-soluble, meaning you are ensured to absorb those vitamins since you are consuming fat at the same time.
4. High in potassium
People often don't consume enough potassium in their diets. We always think of bananas as potassium rich, but avocados contain slightly more of the RDA! Increasing potassium consumption can help lower blood pressure and avoid the associated risks and diseases.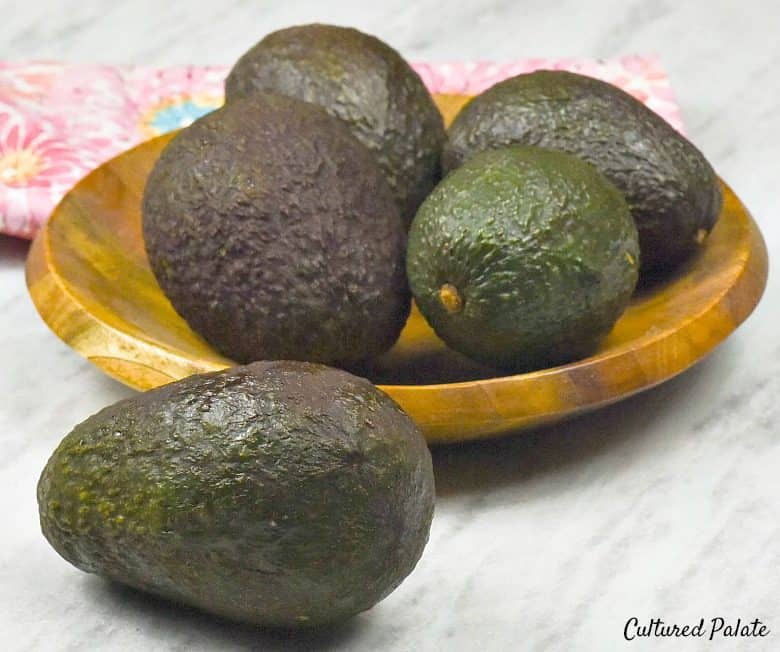 5. Great for eye health
Avocados are high in Lutein and other antioxidants, plus they help the body absorb antioxidants from the rest of your diet. These nutrients are beneficial to eye health, especially the diseases that come with aging such as macular degeneration.
6. Lose weight
Don't avoid fat to lose weight! The fat in avocados will help you feel fuller longer, so definitely add it on top of tacos and burritos, or even salads. By feeling satisfied with this fat in your diet,  you might consume fewer calories in the long run.
7. Fight inflammation
Chronic inflammation is the source of many modern ailments such as asthma, arthritis, and Alzheimer's. The monounsaturated fats mentioned earlier, such as oleic acid, may reduce inflammation. An avocado a day may keep the doctor away!
8. Create strong bones
We always think of dairy and calcium as being the main fortifier of bones. However, avocados contain vitamin K, folate, and copper, all of which can lead to healthy bones for both men and women of all ages.
Now that you know...
Pick up some avocados today. They are a great early food for babies as well, because you can easily mush them up or slice them. They are a great food for baby led weaning.
The health benefits above are beneficial to all ages, so why not start them out on a healthy diet from the get go?