My family loves, loves, loves avocados! The problem is, for a large family, they can be quite expensive! But I have a secret that can help you enjoy avocados and save lots - freezing avocados.
That's right, from now on, when you catch avocados on sale, be sure to stock up. Here in west Texas, I have noticed a trend for avocado sales over the past two years. In the spring and again in the fall, they can be bought for as low as 4/$1 - that's 25 cents each!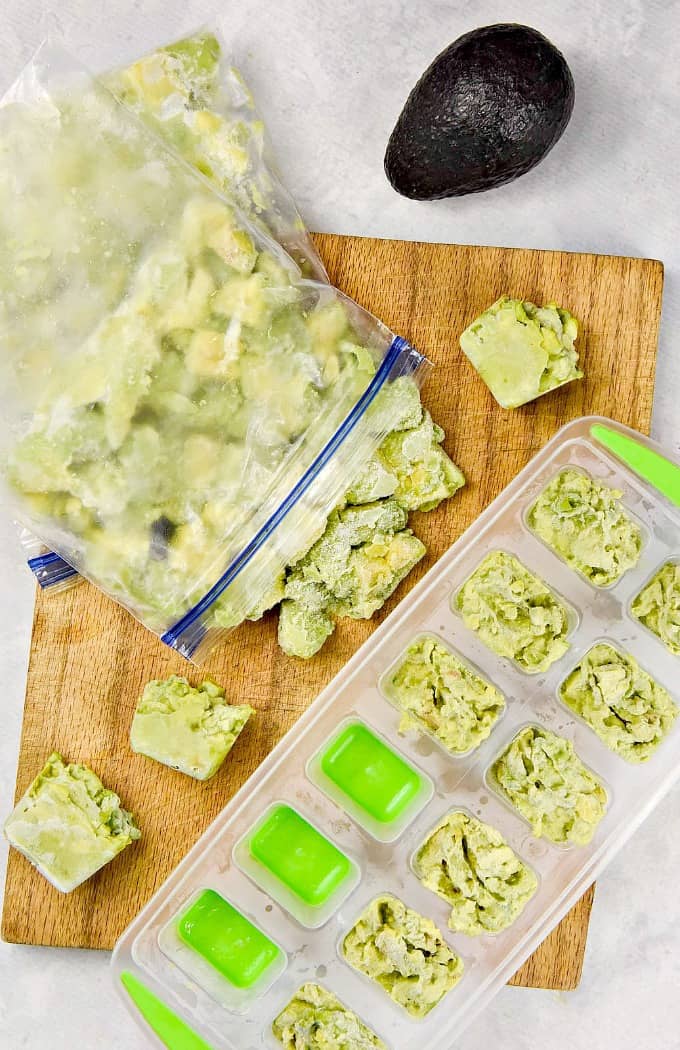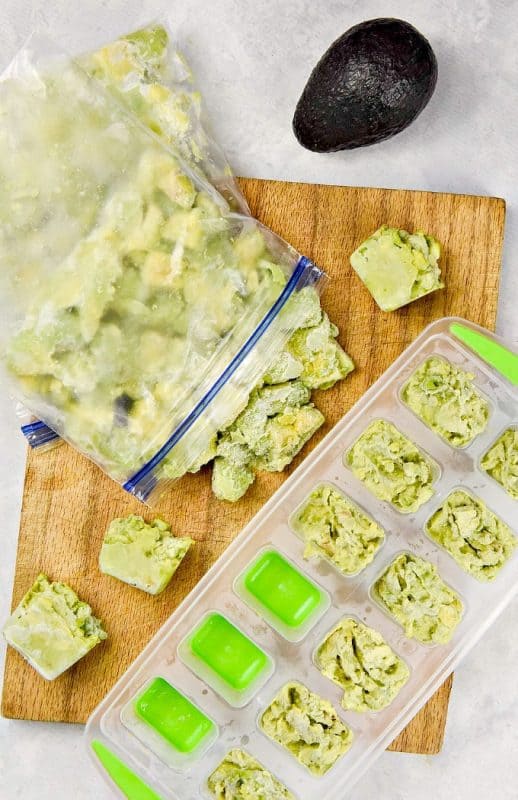 Talk about amazing - that is a great sale!
With our large family, we can really put them away but, you know, one day they are as hard as a rock and within a few days they are super soft.
So, I began to experiment with freezing them for future use. I found that frozen avocados work very well for use in recipes but the texture is slightly different once they are thawed.
I have thawed and used them on salads but normally, I use frozen avocados for Chocolate Pudding or Guacamole. They really are delicious!
Freezing avocados is super easy as you can see in the video. While there may be other ways, these are the two methods that I use and find to work well.
Video Resources:
I love knowing what others use and why they like the products. Here are the items you see me using in the video. Most of the links will take you to Amazon.
Knives - I have been using this set of knives for some time and they are still sharp and comfortable to hold which makes cutting easy.
Polish Potter - I bought most of my Polish Pottery when we lived in Switzerland. When pieces break or I am looking for something new, I shop eBay.
Ice tray - For ice or freezing avocados, these work very well - both are easy to pop out.
Cuisinart Food Processor - This is the food processor that I use when I am doing large batches and it has held up to my large family usage.
Freezing Avocados - 4 Methods
1. Mashed
This is probably my favorite method! I find that simply using a fork to mash the avocado meat is quick and a lot less clean up than having to wash the food processor when I am done - unless I have gobs of avocados to do. By gobs I mean 50 - 60 of them.
Remember, I told you I like to stock up when there is a sale!
Once the avocado is mashed well, sprinkle with lemon juice, scoop it into ice cube trays and freeze. Be sure to make a note of how many cubes it takes for the avocados you use.
It is important to label them once they are frozen for future use.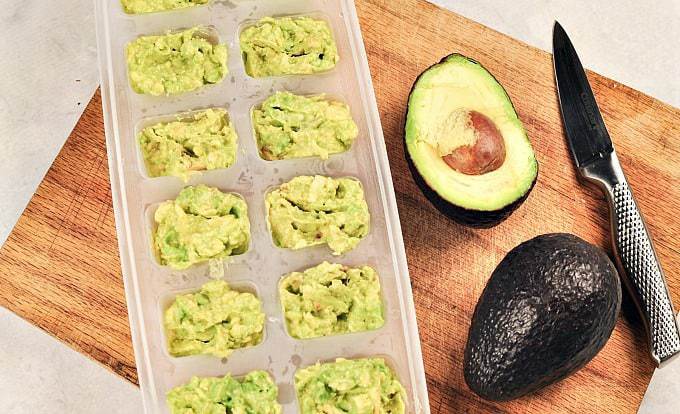 2. Cubed
Another method I like to use when I am freezing avocados is to slice the avocado in half, pull out the seed and cube it. To do this, I place the avocado half in one palm and using a knife, carefully cut lines to form cubes.
Then, using a spoon, scoop out the meat and place it in a bowl. Sprinkle with lemon juice and place in a freezer container. Again, be sure to mark how many avocados are in it.
When using the cube method, I like to place the desired amount of avocado in smaller freezer bags.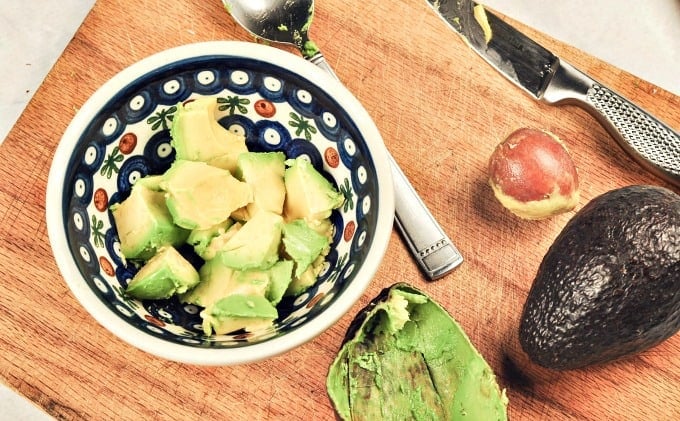 3. Pureed
This method is very similar to mashing except you use the food processor. I puree avocados when I have a lot of them to freeze. It works very well and gives a smoother consistency than just mashing.
Once pureed, cover with lemon juice, spoon into ice trays and freeze. When frozen, put in freezer bags and label.
4. Halved
Another way to freeze avocados is to cut them in half, remove the seed and peel. Place on a tray and spray with lemon juice. Turn them over and spray the other side. Place in the freezer and when frozen, place in freezer containers.
Tips for Freezing Avocados
Freezing avocados is a great way to enjoy the taste and health benefits of avocados without breaking your budget. But, there are several tips that will make the process easier.
Lemon Juice will prevent the avocados from browning. It does not take much - you don't want to have them swimming in lemon juice so just sprinkle and stir to coat well. For a large bowl of either mashed, pureed or cubed avocado, I use 2 Tbsp. If you are doing just a few use 1 -2 teaspoon lemon juice to coat them.
Freezing does change the texture of avocados so they are better used in recipes like Healthy Chocolate Pudding, Guacamole and other dips rather than just eating them.
Remember, no matter what method you choose, be sure to label the bags as to how many avocados are in each bag.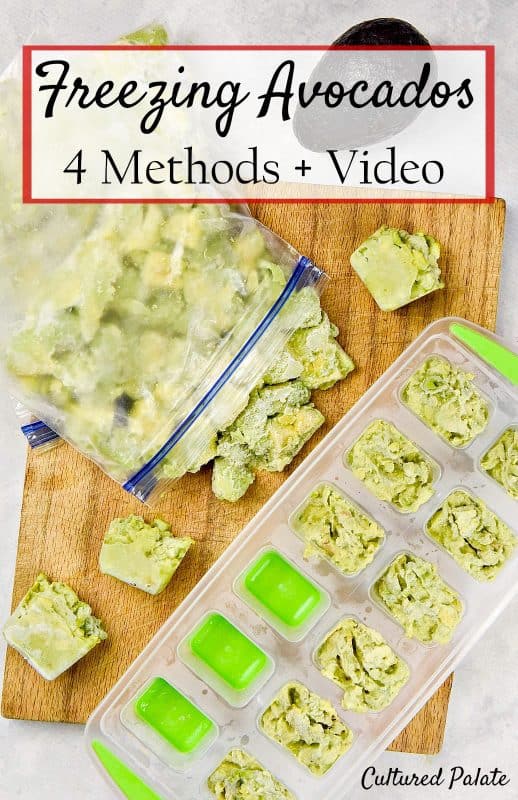 Now that you know how easy it is to freeze avocados, start watching for sales and get them in the freezer!
What will you be making with your avocados? Leave a comment - I would love to know!