I received an email from Jim, a reader who had purchased a Bosch Universal Plus. He had questions about my Whole Wheat Bread Recipe. He asked what type of yeast I use and where I purchase dough enhancer. I thought these questions might be of interest to others.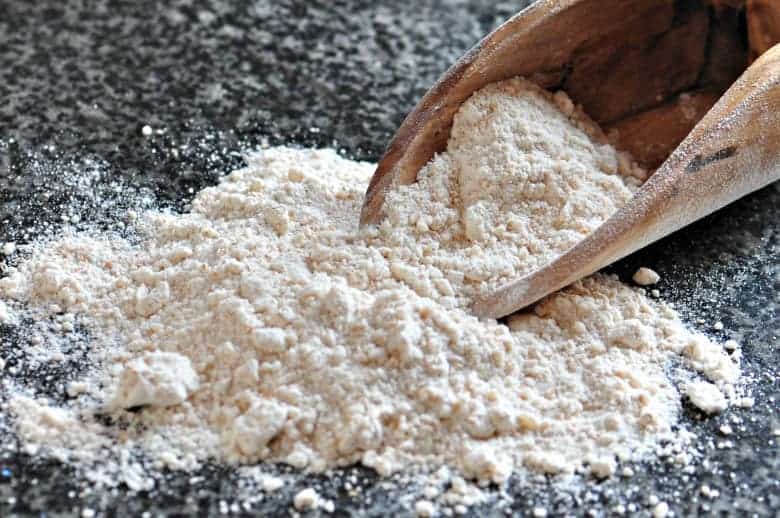 The most economical place in our area to purchase yeast is Sam's Club. It is the Fleischmann's Instant Yeast and costs $4.68 for 2 – 16oz bags. Once opened, I transfer the yeast from the bag to an airtight container and place it in the refrigerator. It lasts for a long time!
While you may purchase dough enhancer, the most economical is the following homemade recipe:
I buy all my herbs, spices and real salt from Wilderness Family Naturals because they are organic, natural and excellent quality.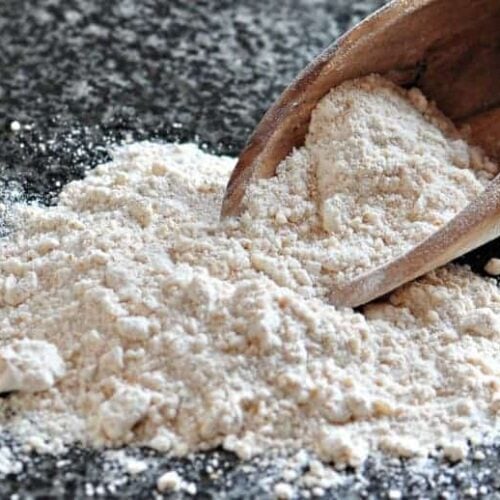 Dough Enhancer
This enhancer helps soften whole wheat doughs.
Keyword:
kitchen tip, technique
Instructions
Mix all ingredients together and store in an airtight container.

Use 1 Tbsp. of dough enhancer for a 4 loaf recipe. Adjust the amount when making more or less loaves.
Recipe Notes
Makes approximately 3/4 cup.
Nutrition Facts
Dough Enhancer
Amount Per Serving
Calories 13
Calories from Fat 18
% Daily Value*
Fat 2g3%
Potassium 19mg1%
Carbohydrates 7g2%
Calcium 2mg0%
Iron 0.5mg3%
* Percent Daily Values are based on a 2000 calorie diet.
Is a dough enhancer also a dough conditioner?
Yes! They're two terms that refer to the same thing. Both as used to enhance or condition bread's taste, texture and baking process.
Is this gluten free?
Yes! The enhancer is gluten-free, but the rest of the bread recipe may not be.
What other dough enhancers can I use?
There's a number of things you can add to bread to alter it's texture and taste, including:
Apple cider vinegar: for helping the yeast, and overall health (same amount per loaf as yeast)
Vitamin C: also assists yeast (note: only use apple cider vinegar OR vitamin C)
Lecithin: softer texture, natural preservative (1/2 tsp per loaf)
Ginger: fluffier, and mild preservative (1/4 tsp per loaf)
Potato flakes: fluffier texture (1/4 cup per loaf)