Natural Remedies for E. Coli do exist and can be used effectively against the E. coli bacteria. Natural remedies do work and I will give some options along with warning signs that let you know when medical advice should be sought.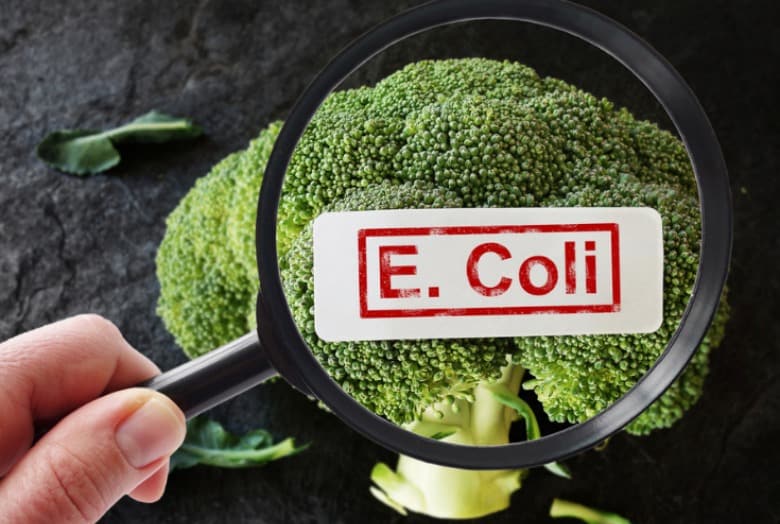 E. coli sounds like a scary illness and it can be. But, in reality, the truth is that E. coli is a common bacteria found in the intestines of humans and other animals.
Food poisoning and bladder infections
Then you have very likely had a strain of E. coli.
E. coli has different effects upon the body and the treatment is dependent upon the type of infection.
Intestinal infection
Intestinal infections by the Shiga toxin–producing E. coli, or STEC, which is responsible for many of the food borne infections, does not require antibiotics. One of the major symptoms is diarrhea.
In fact, taking antibiotics for this type can increase the risk for further, more serious illnesses. (1)
One of the major symptoms is diarrhea. Even though it is counter intuitive, you should not take an anti-diarrhea medicine as this slows the ability of the intestines to get rid of the toxins. (2)
Natural treatment to be done at home for this type includes:
Stay hydrated - this is very important especially while having diarrhea.
Take small sips of liquid to avoid vomiting - Bone broth is a good choice of nourishment, clear liquids, water, gelatin
Get plenty of rest - stay in bed if possible for the maximum amount of rest
Avoid anti-diarrhea medication
Avoid caffeine, alcohol, fatty foods and any other food that worsen symptoms like diarrhea and nausea
Move slowly from a liquid diet to a bland diet adding saltines, toast and eggs.
Recovery is normally around 1 week.
If, however, symptoms persist - diarrhea for more than 3 days with a fever and/or bloody stool, seek medical attention.
During the diarrhea stage, be sure to monitor for signs and symptoms of dehydration.
Urinary tract infection
UTIs are some of the most common infections. Unfortunately, they tend to come back, even when treated. Especially if they are caused by E. coli.
E. coli is a bacteria, as said earlier, that lives in our intestines. It can spread to the urinary tract when care is not taken in wiping stool.
Women should wipe from the front to the back NOT back to front. Wiping from back to front when cleaning up after stool, encourages bacteria to enter the urinary tract.
For more information see Get Rid of Bladder Infections Naturally.
Symptoms
As mentioned earlier, an E. coli infection can develop into other more severe infections in which you will need to be hospitalized.
However, most bouts of E. coli only last a few days. Here are a list of the symptoms of E. coli as shared by the Mayo Clinic:
Diarrhea, which can range from mild and watery to severe and bloody
Abdominal cramping, pain and tenderness
Nausea, and vomiting in some people
Dehydration
Fatigue
Antibiotics or natural alternatives?
E. coli is most commonly not treated with medical antibiotics.
In other words, yes, E. coli can definitely be treated naturally although, again, the infection should be taken care of by a healthy immune system in about one week.
If symptoms persist, like diarrhea (longer than 3 days), high fever or bloody stool occur, seek medical attention.
Natural remedies like antibiotics
Did you know that there are natural remedies like antibiotics? Here are a few of my favorites:
Garlic - To make a garlic bomb: Using a garlic press, press a clove of garlic onto a spoon and cover with a small amount of raw honey and swallow
Honey - Be sure to use raw local honey for maximum benefits
Ginger
Echinacea
Clove
Oregano
Does Apple Cider Vinegar Kill E. coli?
Is apple cider vinegar one of the Natural Remedies for E. Coli?
Did you know that Apple Cider Vinegar kills 98% of all germs. It's anti-viral, anti-fungal, and anti-septic.
It can even can tackle salmonella, E. coli and other "gram-negative" bacteria!
The only thing that kills more germs is bleach, but you can not drink bleach!
So, how do you use apple cider vinegar as one of the natural remedies for E. coli?
Mix 1 -2 tablespoon of raw apple cider vinegar in a glass of water (or as much as you can drink without nausea)
add honey to help with the taste
drink it down
This can be repeated several times throughout the day.
When I have a bladder infection, I drink it every hour! See Get Rid of Bladder Infections Naturally.
Other tips
While using natural antibiotics (mentioned above like garlic, echinacea, oregano...) is one way to treat E. coli naturally, you can also try some of these natural remedies for E. coli at home:
Stay Hydrated: Make sure that you are drinking enough clear liquids, including water and Chicken Broth

, to fight off hydration, fatigue and give your body nourishment in a form that likely will not add to the diarrhea or nausea.

Take Small Sips: This will help you avoid vomiting.
Avoid Foods That Worsen Your Symptoms: These can include apple and pear juices, caffeine and alcohol, spicy, high fat and high fiber foods, along with dairy.
Take a Probiotic - It can ease the symptoms of E. coli and encourage the growth of healthy bacteria.
Avoid Temptation - You may want to take an anti-diarrhea medicine, but it is better to ride the infection out.
And of course, get plenty of rest!
How long does it take to recover?
With the right natural remedies and proper amount of rest, you should recover within 3-4 days. However, if your symptoms persist or, happen to worsen, for 7 days or more, contact your doctor.
Have You Ever Had an E. coli Infection?
Leave a comment - I would love to hear how you treated it!