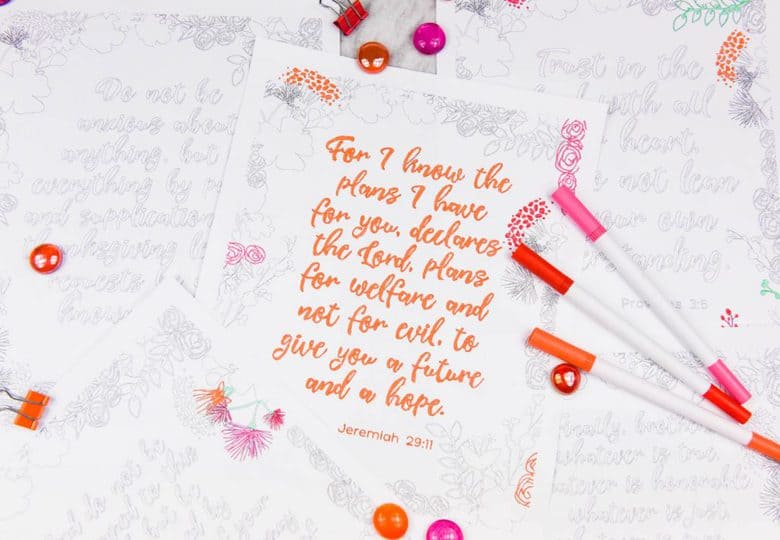 I hope you are loving the Bible Coloring Sheets as much as I am! If you are new to coloring, you are in for a treat. Coloring is a hobby that can be done almost anywhere and does not require many tools or gadgets.
If you have not colored since you were a child, you might wonder what you need as far as supplies. That is easy. You only need a set of markers or colored pencils. You could use crayons but, they are difficult to use on intricate designs. I have linked to the ones that I personally use and I have been pleased with them. They are not expensive but certainly do the job.
I love budget friendly activities and coloring is just that! Plus, I want what I am doing to edify and encourage me. By coloring Bible verses, I am thinking about the verse as I color and it helps me memorize it. That, like the Scripture Writing, helps change my thoughts and attitudes to be more like Christ.
Remember, we want to live with purpose the life we are called to live!
Printable Coloring Sheets
Next, you need something to color. That is where the Bible Coloring Sheets come in. You can print them on regular 'ol paper or even on card stock. I like to use card stock on designs that are going to require more time to color. Especially if I plan to frame the Bible Coloring Sheet or give it as a gift, I will use card stock.
Now, for the Bible Coloring Sheet designs:
Jeremiah 29:11 "For I know the plans I have for you, declares the Lord, plans for welfare and not for evil, to give you a future and a hope."
Philippians 4:8 "Finally, brothers, whatever is true, whatever is honorable, whatever is just, whatever is pure, whatever is lovely, whatever is commendable, if there is any excellence, if there is anything worthy of praise, think about these things."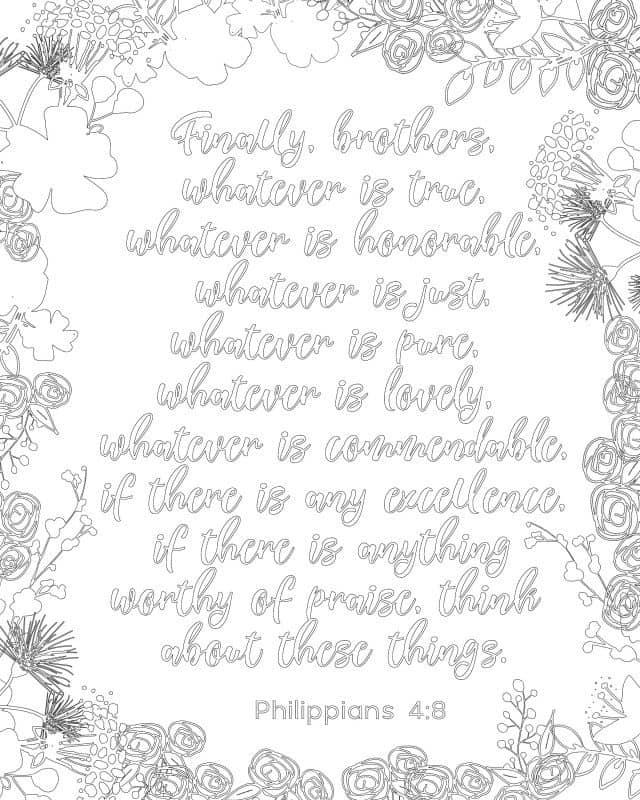 Proverbs 3:4 "Trust in the Lord with all your heart, and do not lean on your own understanding."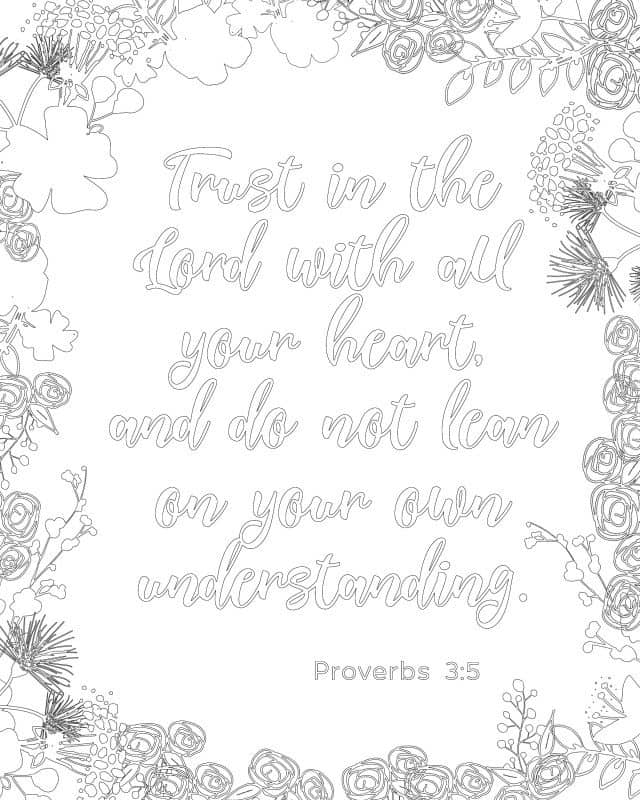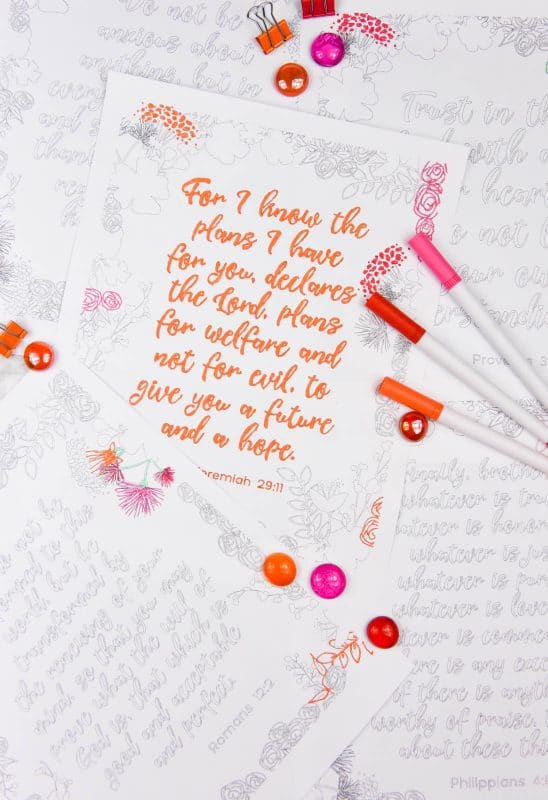 Philippians 4:6 " Do not be anxious about anything, but in everything by prayer and supplication with thanksgiving let your requests be made know to God."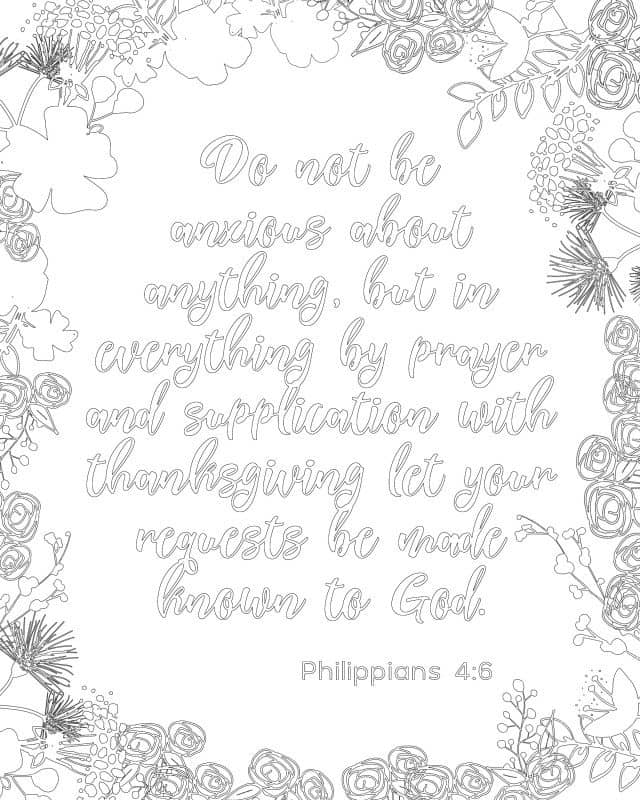 Romans 12:2 "And do not be conformed to this world, but be transformed by the renewing of your mind, so that you may prove what the will of God is, that which is good and acceptable and perfect. "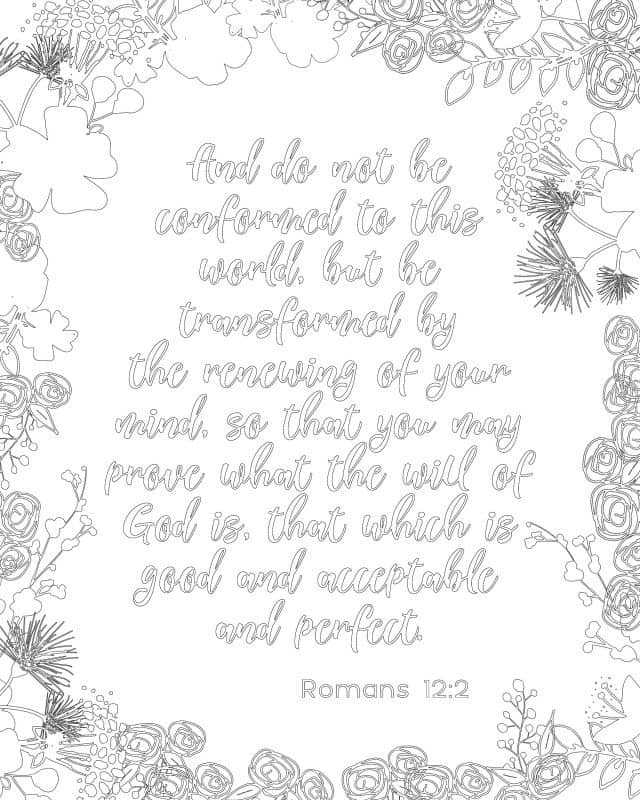 Happy Coloring!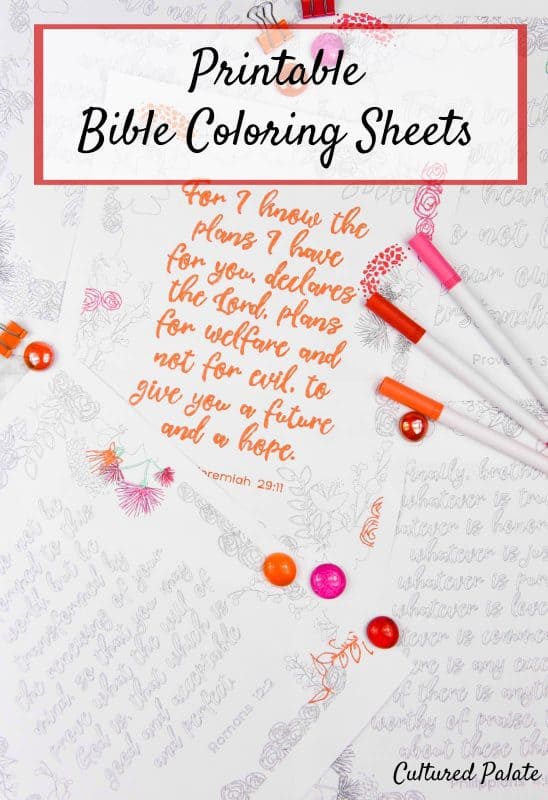 Looking for other unique coloring sheets? Check out my Printables Shop!
Set includes:
Jeremiah 29:11
 Philippians 4:8
Proverbs 3:5
Philippians 4:6
Romans 12:2