Fermented foods, also known a probiotic foods are a wonderful source of probiotics. Don't let the ease of this recipe for Fermented Carrots deceive you - they are delicious. As a real food recipe, they are GAPS legal and Paleo friendly!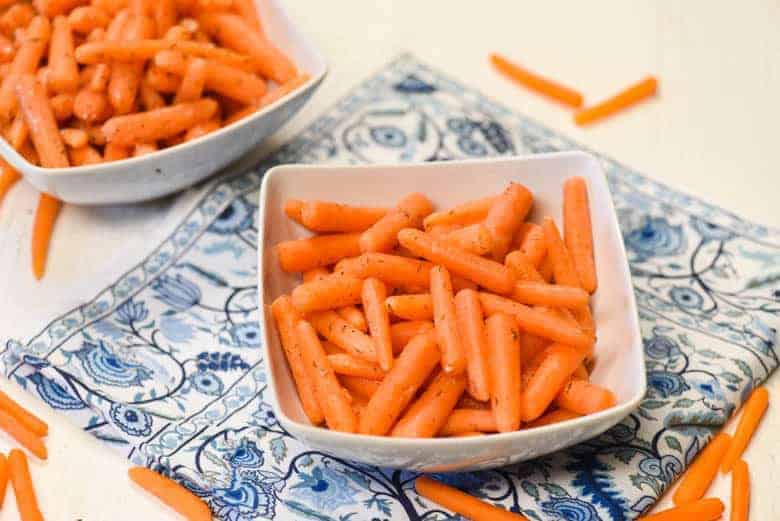 Fermented foods are a wonderful sources of probiotics which help keep the beneficial bacteria in your gut healthy and active.
Fermented carrots is an easy to prepare, lacto-fermented recipe that provides the probiotic foods your gut needs.
You can read more about this process in Lacto-Fermentation. After only a week on your counter at room temperature, fermented carrots are ready to be refrigerated and enjoyed.
Why Eat Fermented Carrots?
Besides being delicious, fermented foods and probiotic foods are a great way to get the benefits of probiotics all the way into your intestines.
But, unlike other probiotics that are taken as supplements, those found in probiotic foods are not normally digested in the stomach. They make it to your intestines.
Your stomach does need the probiotics - don't get me wrong. But, especially in cases with patient's having gut dysbiosis (that can be treated by the GAPS diet), probiotics are needed in the intestines.
Basically, lacto-fermentation is good for you because:
The result of lacto-fermentation is the proliferation of lactobacilli which increase the vitamin levels and make the fermented foods more digestible. These beneficial bacteria, lactobacilli, produce helpful enzymes, as well as, antibiotics and anti-carcinogenic substances.
Lactic acid, which is a natural preservative that inhibits putrefying bacteria, is the main by-product of lactobacilli.
Lactobacilli, present on all living things and can be easily encouraged to grow. Vegetables and fruits contain starches and sugars which are converted into lactic acid by the lactic-acid-producing bacteria.
Fermented Carrots Video
Watch the video to see just how easy fermented carrots are to make!
Video Resources:
I love knowing what others use and why they like the product. The following list are the items you see me using in the video. Most of the links will take you to Amazon.
Tips for Making Fermented Carrots
While this recipe calls for a ½ gallon mason jar, you can cut the amounts in half and do one quart at a time. With a large family - we don't have any problems eating ½ gallon!
Use baby carrots for ease.
I use kefir because I have it on hand but you can substitute yogurt or a vegetable culture starter.
Be sure to use non-chlorinated water as the chlorine will kill the starter culture.
Fermented Carrots - Step by Step
Gather all ingredients together - kefir (yogurt or vegetable starter). Photo 1
Place carrots into a clean wide mouth mason jar Photo 2
Add all other ingredients to jar Photo 3
Fill jar with room temperature water - non-chlorinated Photo 4
Place lid on jar, leave on counter for 3 - 7 days - until the bubbles stop and refrigerate. May enjoy immediately.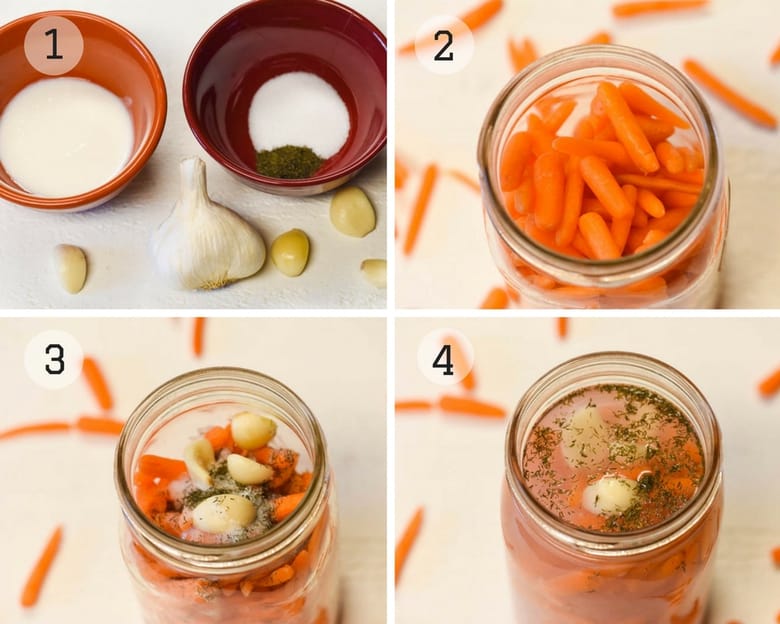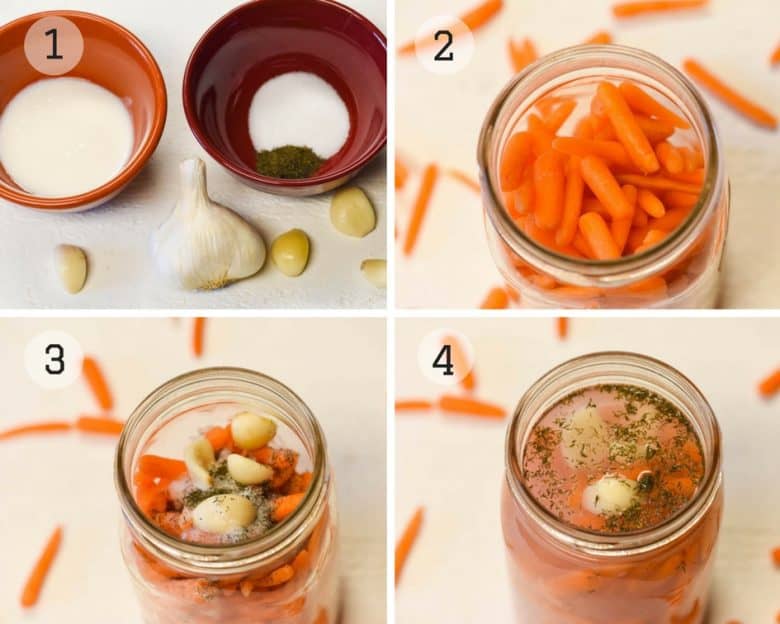 If you've tried Fermented Carrots or any other recipe on Cultured Palate please take a minute to rate the recipe and leave a comment letting me know how you liked it. I love hearing from you! You can also FOLLOW ME on PINTEREST, FACEBOOK, INSTAGRAM, YouTube and TWITTER
Now for the Recipe...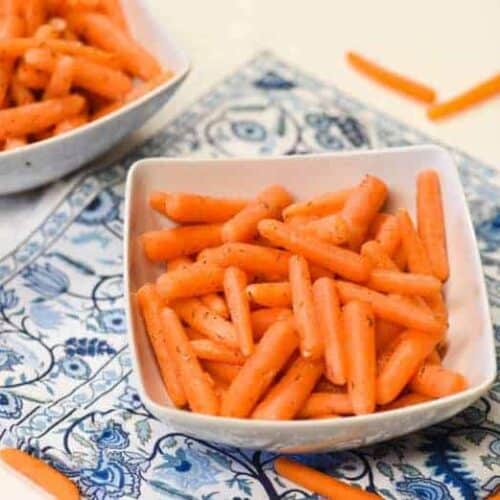 Fermented Carrots
Cultured Palate
Ferments are healthy, delicious and filled with probiotics!
Ingredients
12

medium carrots or 1 ½ lbs baby carrots - enough to fill a ½ gallon mason jar

3

tablespoon

kefir

whey or fermented food starter

1

tablespoon

sea salt

2

teaspoon

dill weed

4

cloves

garlic

peeled

water to fill jar within ½ inch of the topI
Instructions
Wash, peel and cut carrots into sticks - pack into a ½ gallon jars. I have started using baby carrots for ease and a 2lb bag fills a ½ gallon and 1 quart jar.

Mix the remaining ingredients and pour over the carrots.

Put the lid securely on the jar and leave on the counter at room temperature for 3 - 7 days.You will begin to see bubbles rising and the dill circulating and know that they are fermenting - when the bubbles stop, you know the carrots are ready!

Refrigerate after fermentation.
Notes
You may increase the dill (weed or seed) and the garlic if you desire a stronger taste.
This recipe can be easily cut in half and made in a quart jar
Nutrition
Calories:
43
kcal
Carbohydrates:
9
g
Protein:
1
g
Sodium:
938
mg
Potassium:
298
mg
Fiber:
2
g
Sugar:
4
g
Vitamin A:
15295
IU
Vitamin C:
5.9
mg
Calcium:
40
mg
Iron:
0.3
mg