This Homemade Doughnuts recipe make doughnuts that are also healthy doughnuts. Made with fresh whole wheat flour, these doughnuts are fun to make and even better to eat!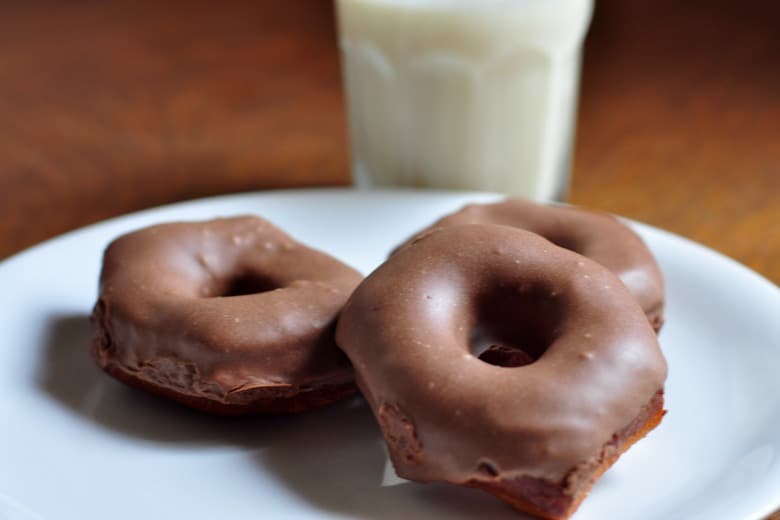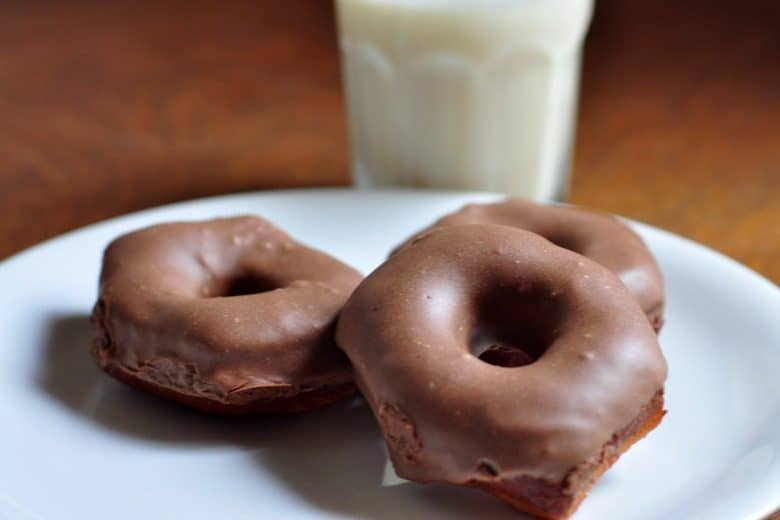 Why Make Homemade Doughnuts?
1. Homemade doughnuts are fun to make!
Whether you glaze them, fill them with creme, use an icing, or eat them plain, they please everyone. They are fun to:
mix up
froll out
cut out
cook
eat
2. Healthy doughnuts can be made when they are homemade.
When making homemade doughnuts, you choose the ingredients to use (like whole wheat flour) AND you do not have all the unneccessary ingredients that the store bought doughnuts contain.
Homemade healthy doughnuts are just a FUN food! They are a must for everyone to try! The following recipe reportedly makes about 2 dozen doughnuts.
I am not sure about that because we triple and sometimes even quadruple the recipe!
Top Tip:
Have some fun and use sprinkles, chopped nuts or dried fruit to decorate the doughnuts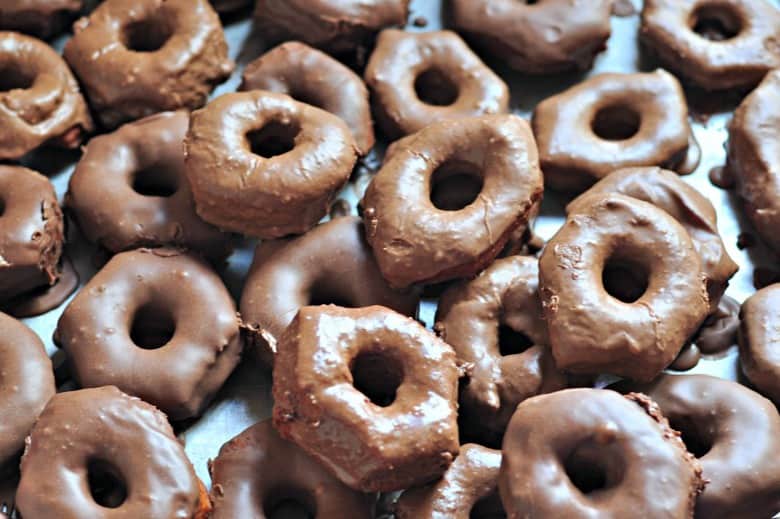 Other Tips For Making Healthy Doughnuts;
If you are not using sprouted flour (which you can find from my affiliate -where to buy sprouted flour), to help break down the phytic acid in the whole wheat flour and make these really healthy, use the following instructions: Soak your flour, over night in enough of the milk to moisten it plus 2 tablespoon kefir. The next day, proof the yeast by mixing it with 1 c. of the remaining milk (warmed) and 1 tablespoon of the raw sugar. Leave for 5 - 10 min. until bubbly. Then, continue with the recipe.
You can use any mixer but I use a Bosch Universal mixer (Purchase from my affiliate), for the following recipe, as well as, my homemade bread recipe. In fact, it is probably my favorite kitchen appliance! I do not mean to sound like a commercial, but the Bosch just does a wonderful job of kneading bread dough so as to develop the gluten which makes for a lighter bread.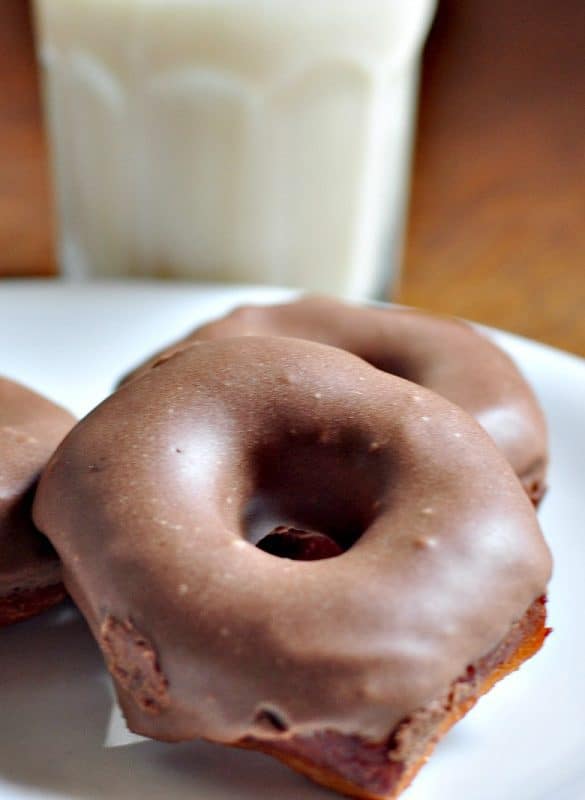 If you've tried these homemade healthy doughnuts or any other recipe on Cultured Palate please take a minute to rate the recipe and leave a comment letting me know how you liked it. I love hearing from you! You can also FOLLOW ME on PINTEREST, FACEBOOK, INSTAGRAM, YouTube and TWITTER.
📋 Recipe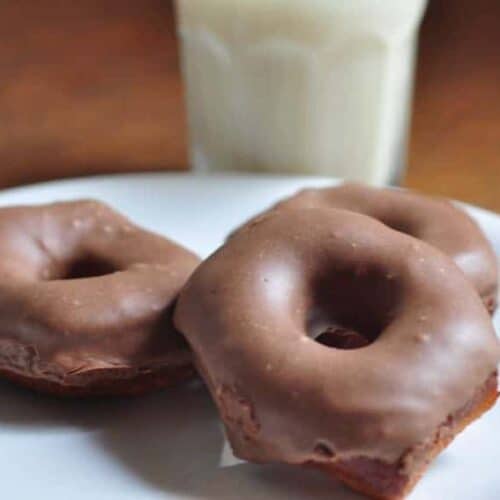 Homemade Doughnuts
Cultured Palate
Indulgent treats feel healthier when made at home because you know exactly what is in them.
Ingredients
1

qt

milk warmed

10

Tbs

raw sugar

8

Tbs

olive oil

1

Tbs

salt

⅛

teaspoon

nutmeg

optional

7

tablespoon

dry yeast

4

cups

unbleached flour

4

cups

whole wheat flour

sprouted
Instructions
Preheat deep fryer.

Pour milk into the bowl of your mixer.

Add sugar, oil, salt and nutmeg.

Add yeast last (the other ingredients help cool the milk so it does not kill your yeast).

Add the whole wheat and all purpose flour and knead until well blended and dough does not stick to the sides of the bowl.

Place on oiled surface and prepare to roll the dough out to ½ inch thickness.

Roll dough out to ½ inch thickness and cut out.

Cut out the doughnuts and the holes - a plastic glass for the large round and a smaller container for the holes or whatever works!

Deep fry in oil at 375F. The doughnuts will float, so, after a couple of minutes, turn them to cook the other side. You want a nice golden brown.

Drain the doughnuts on paper towel.

Ice or glaze as desired. We dip the hot doughnuts into a warm chocolate icing allowing it to drip and then place on a platter.
Notes
Try decorating the doughnuts with sprinkles, chopped nuts or dried fruit
Nutrition
Calories:
119
kcal
Carbohydrates:
18
g
Protein:
3
g
Fat:
3
g
Cholesterol:
1
mg
Sodium:
155
mg
Potassium:
89
mg
Fiber:
1
g
Sugar:
3
g
Vitamin A:
30
IU
Calcium:
28
mg
Iron:
0.5
mg