Who says learning can't be fun? I love coloring pages that inspire me and the Names of God in Hebrew Coloring Pages Set does just that. With 5 different names to color, you can learn while having fun!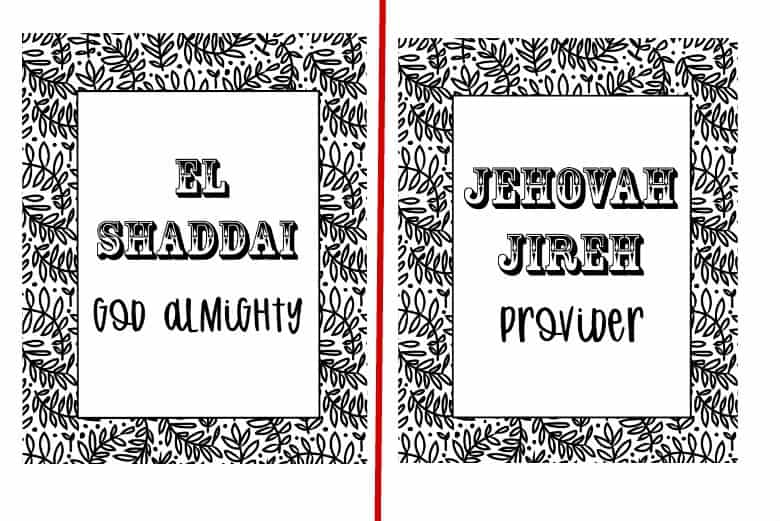 You may know a few of these names of God in Hebrew because of a popular Christian song done years ago by Amy Grant. I may be dating myself here but songs do stick with you. It is amazing how the lyrics can come back to you like it were yesterday!
Since, it has been quite a few years since I have done a study on the names of God and in an effort to help remember them, the Names of God in Hebrew coloring set was born.
As a home educating mom, I love using fun activities to reinforce what we are studying. The Names of God in Hebrew Coloring Pages are a great way to make learning fun for you and your children. What better way to learn about our creative God than with creative outlets?
Set includes 5 printable coloring pages each having a different name of God:
El Shaddai - God Almighty
Elohim - Creator
Adonai - Lord/Master
Jehovah Jireh - Provider
El Roi - The God who sees
Looking for other unique coloring sheets? Check out my Printables Shop!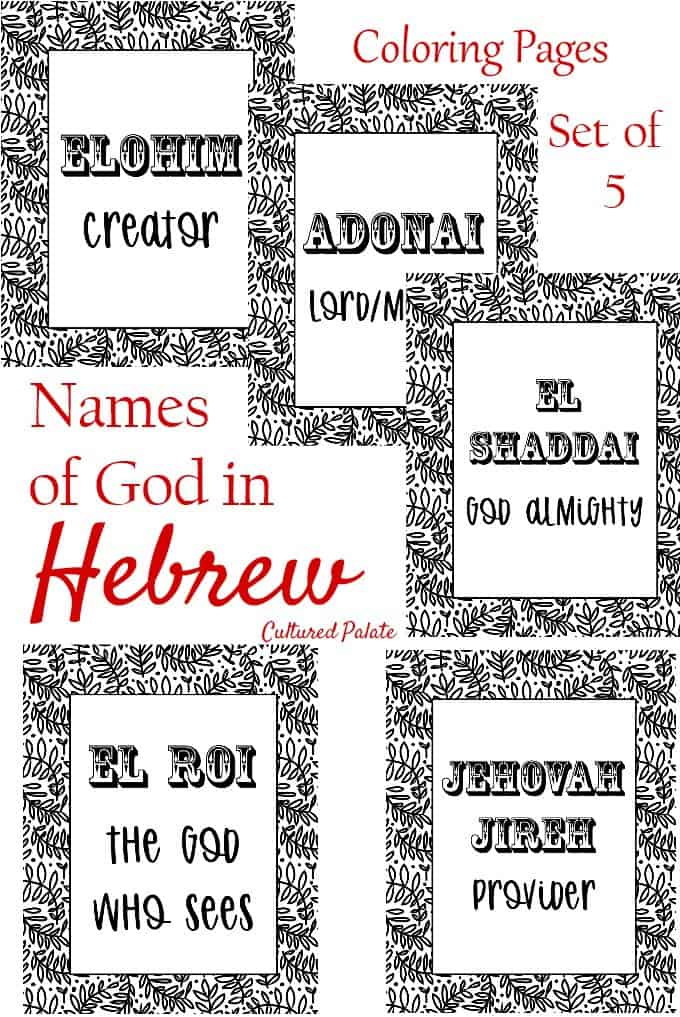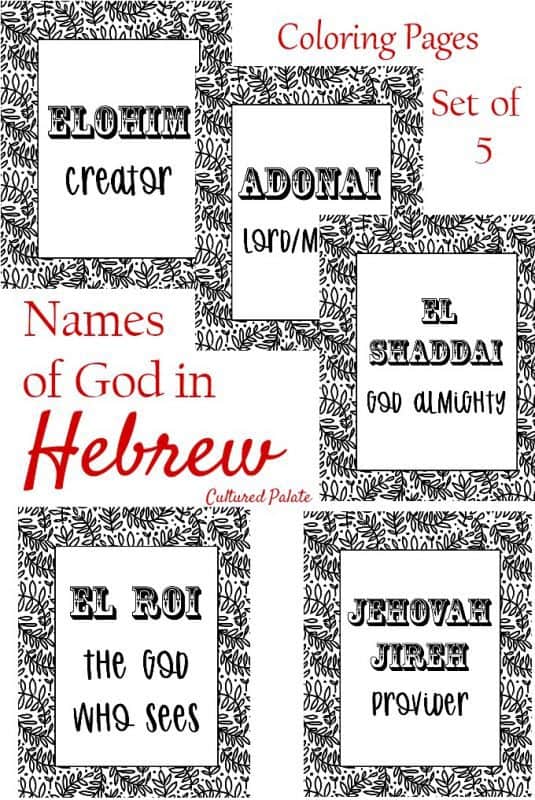 Have you tried this or any other coloring page sets, be sure to leave a review letting me know - I love to hear from you!
Are there other coloring sheets you would like to see created? Leave a comment- I am always looking for inspiration!