I just love Valentine's and giving tokens of my love to those special people in my life. After all, that is what Valentine's Day is all about - right? These Printable Valentine's Cards, with 48 different designs are sure to bring a smile to any face. There are both designs that are ready to print and designs for you to color.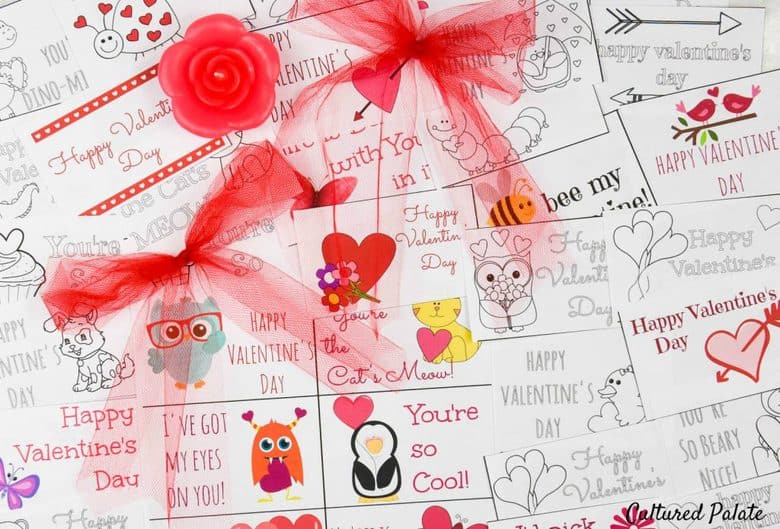 If you have joined the Cultured Palate newsletter, you got a sneak peek and early access last week to the printable valentine's cards. If you haven't joined, be sure to - you can join our community in the top right hand side of the page or at the bottom of the post - you will have access to freebies, previews and special!
With so many different ones, there are designs that are sure to please just about everyone. I would love to tell you which is my favorite but I really can't. Once I start picking, I just go from one to another. Call me indecisive but really, I just think they are all so cute.
How to Print, Printable Valentine's Cards
The first three sheets of cards with 24 designs are ready to print, cut and give. I like to print on cardstock paper because it is heavier. Once printed, you can write a quick note on the back of the card and sign your name. They are just the right size for children in school giving Valentine's cards to each other.
To print: At the bottom, there is a download link that will take you to the pdf. From there, you can download and print your cards.
Now, let's take a look at the designs.
First, there is printable Valentine's Cards Sheet #1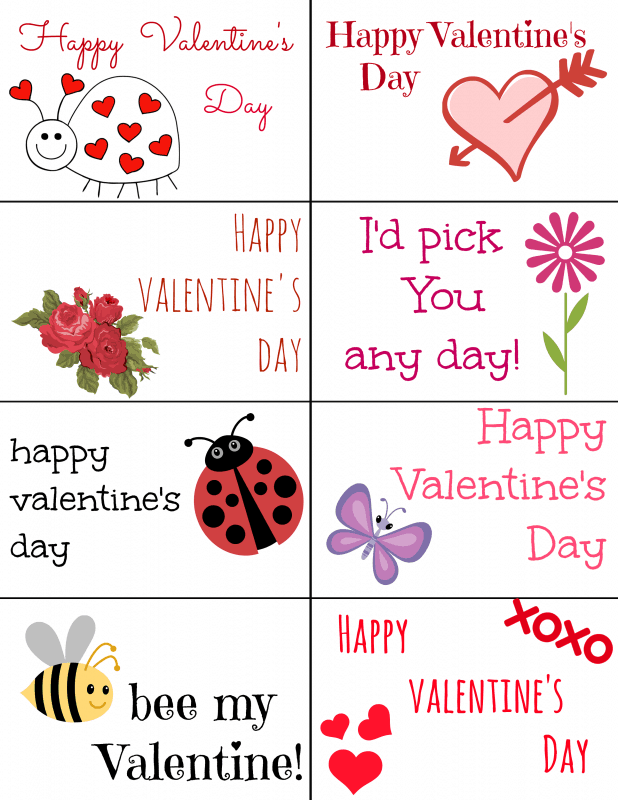 Then, printable Valentine's Cards Sheet #2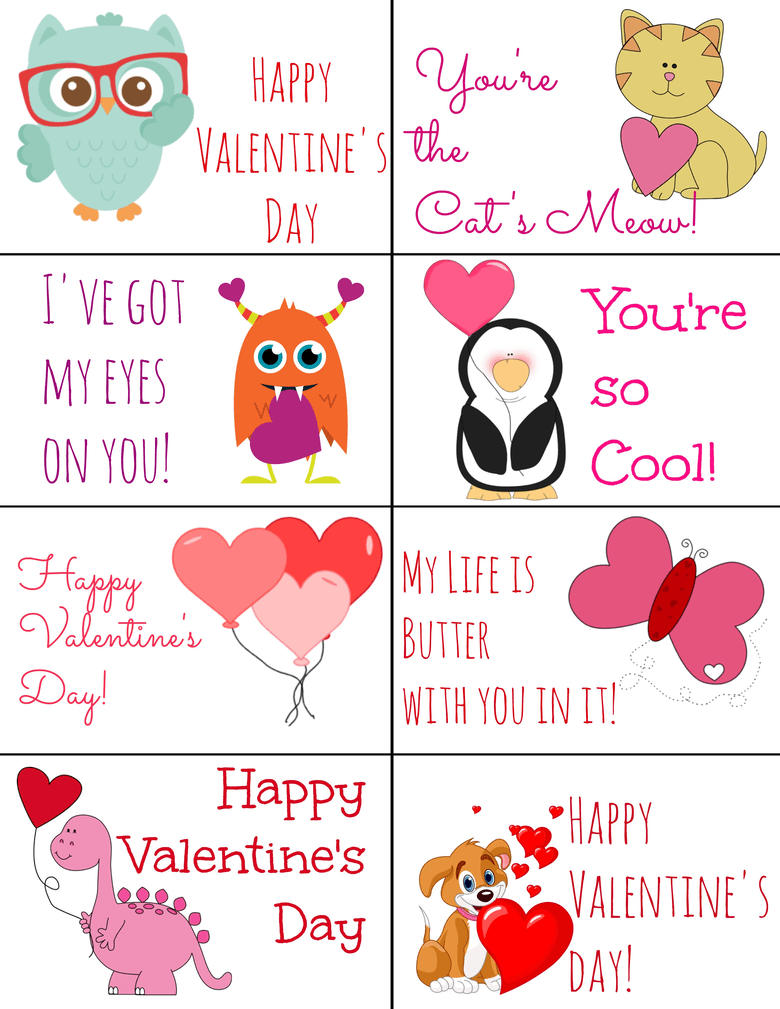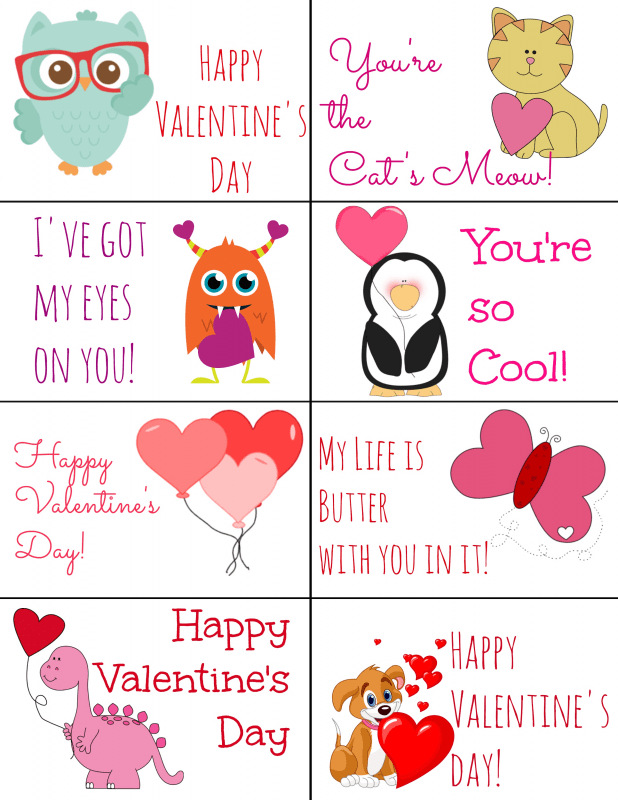 Printable Valentine's Cards Sheet #3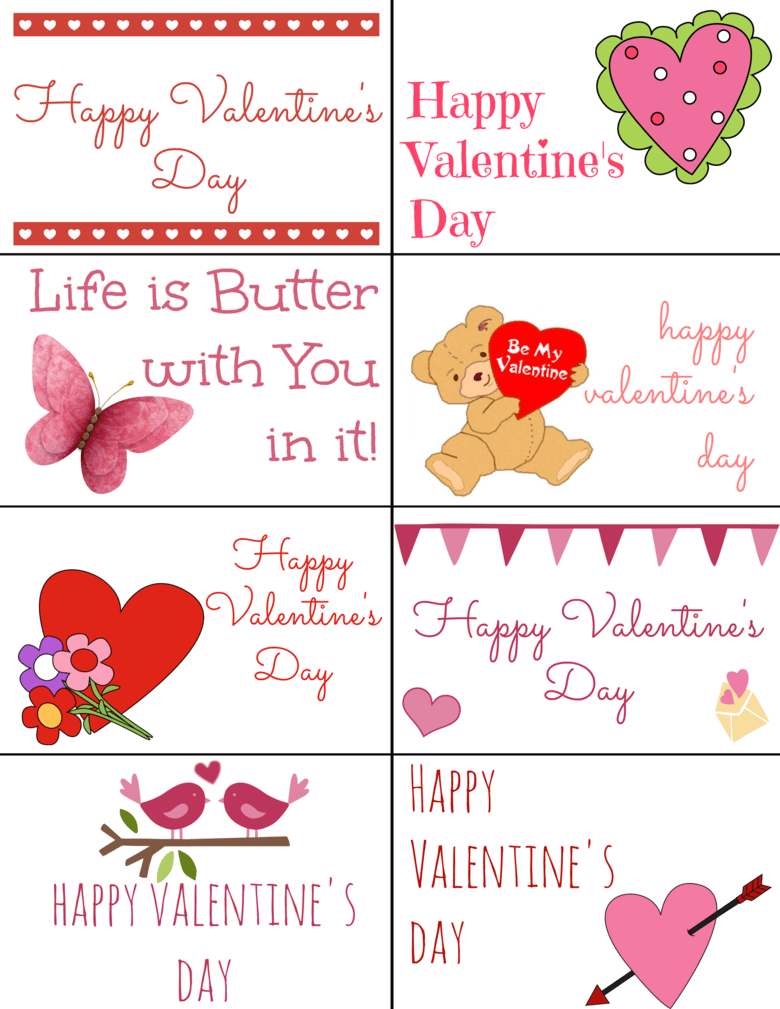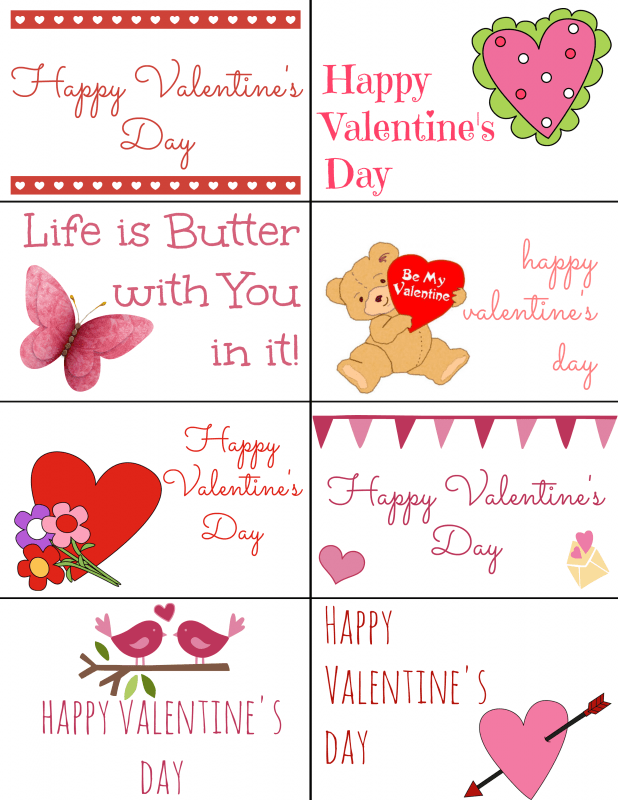 The next set of Printable Valentine's Cards gives you 24 different designs that you can color. If you haven't tried coloring yet, it is time to bite the bullet and get to it. Coloring is a very relaxing hobby that can can be done almost anywhere.
If you are just getting started and would like to know what you need, it is easy. You only need set of markers or colored pencils. I have linked to the ones that I personally use and I have been pleased with them. They are not very expensive but certainly do the job.
Again, I like to print on the card stock paper because it is stronger and if you are using markers, they do not bleed through. The back of the cards stay nice and white for you to write your message of love on.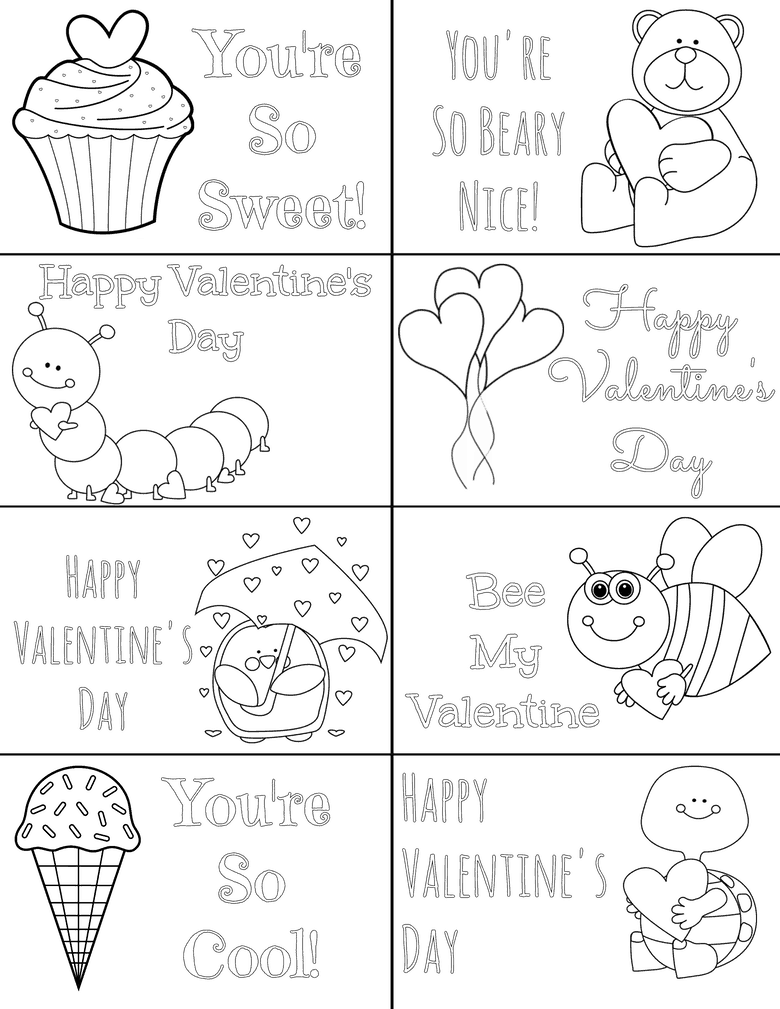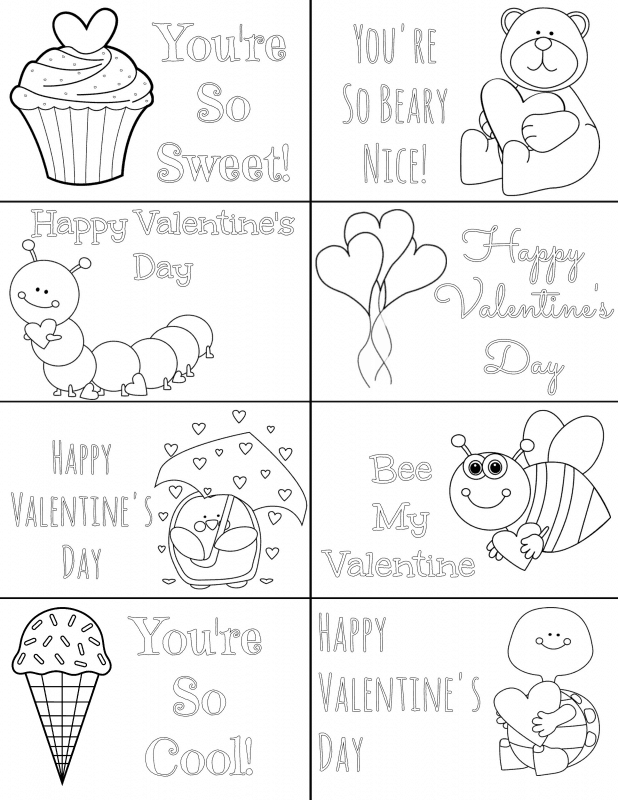 Another cute set to color - I just love the little animals: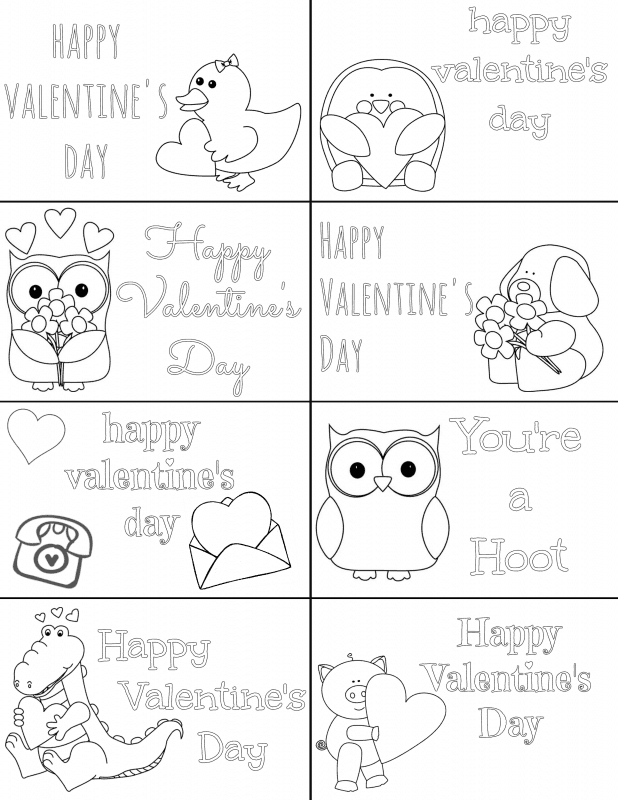 And, finally: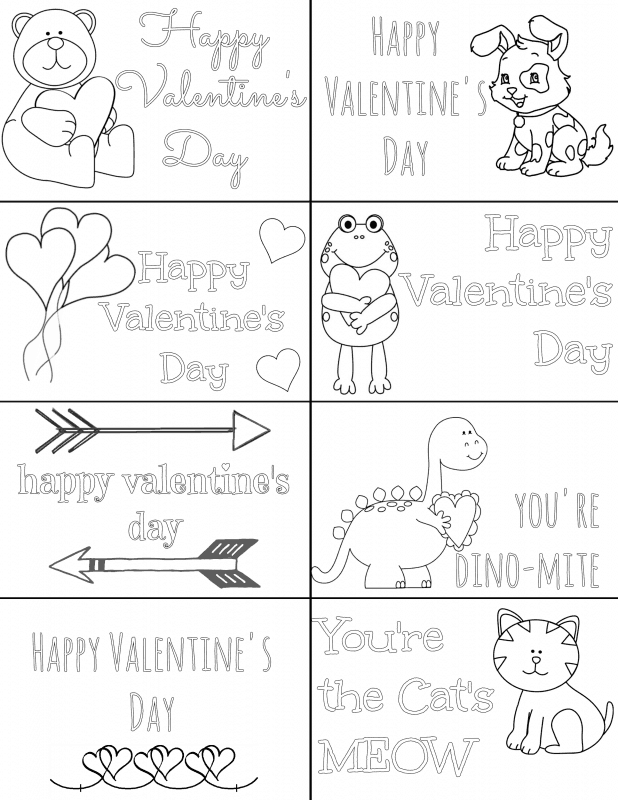 So, now you have no excuse. It is time to use these Printable Valentine's Cards and give some love.
Happy Valentine's Day!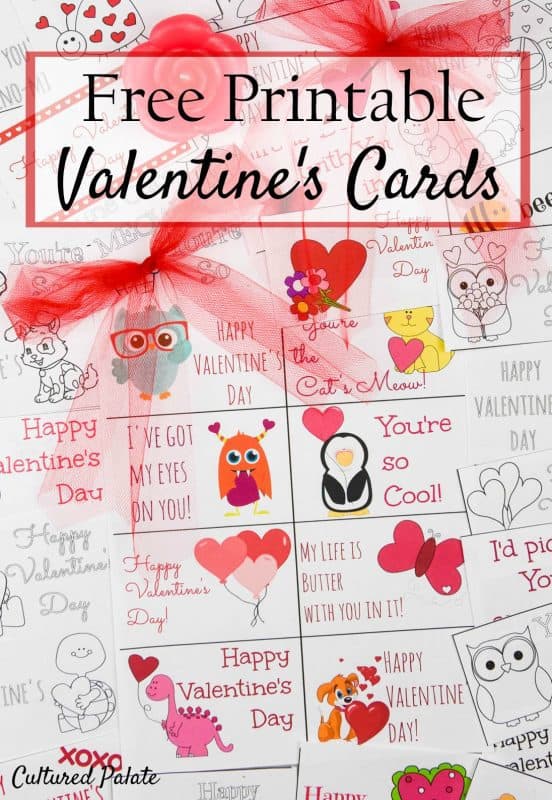 These printables are intended for personal use only and not for resale. Please do not alter or sell them without my personal written consent.