Gift tags can certainly complete the look of a gift! While not a necessity, it just makes it look more polished without a lot of effort! Plus, with this set, you can also inspire that special someone with 12 designs.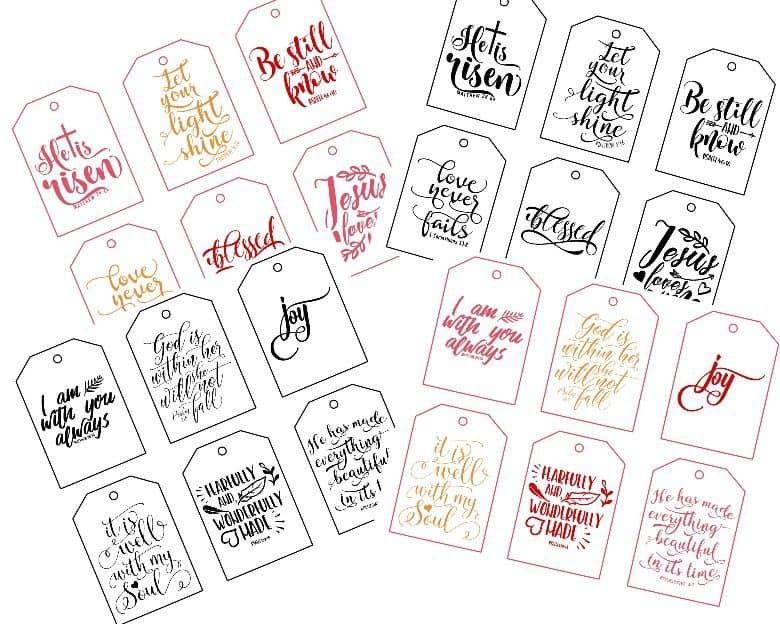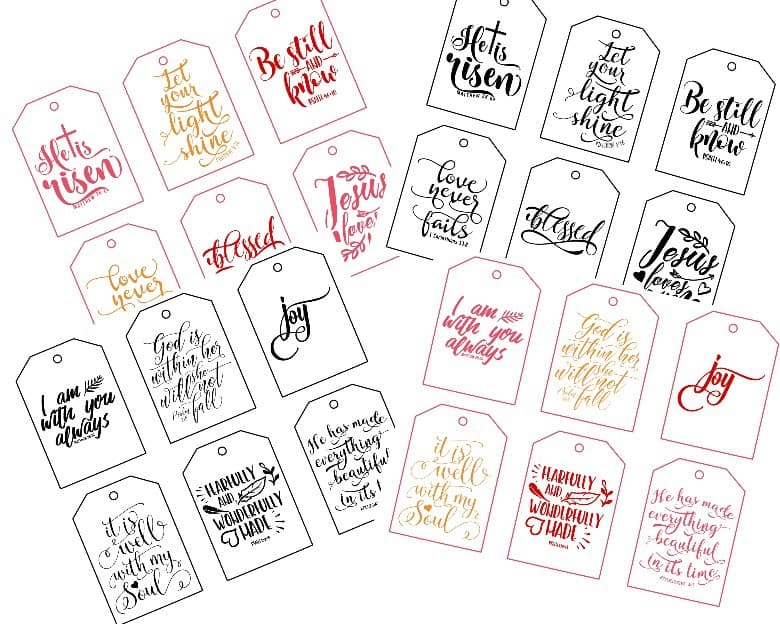 These even work great when not given with a gift - just tuck them inside a note or card to make someone smile.
Add a gift tag to a meal and give to your neighbor, a new mom bringing a baby home or even to a friend with a plate of Never Fail Brownies.
Or, you can add the finishing touch to a jar of sugar scrub or whipped body butter.
When we begin thinking of ways to encourage others, the possibilities are endless. I want to help inspire you and make it easy for you to reach out to others!
That is why I am so excited about these printable gift tags. You can't get much easier than this. Just download, print and give - talk about easy!
The Inspirational Printable Gift Tags has 12 designs that you can print in either color or black and white for a total of 24 different options.
When I print gift tags, I personally like to use card stock because it is heavier and stiffer. But, you can also print on regular copy paper - it is completely up to you as to which you use.
Set includes the following sayings in both color and black & white.
He is risen
Jesus loves me
Let your light shine
Be still and know
Love never fails
Blessed
I am always with you
God is in her she will not fall
Joy
It is well with my soul
Fearfully and wonderfully made
He has made everything beautiful in its time
Get Your FREE Inspirational Gift Tags Set
If you have tried these or other printables available in the Cultured Palate Store, please take a minute to leave a review - this encourages me and helps others know how great they are!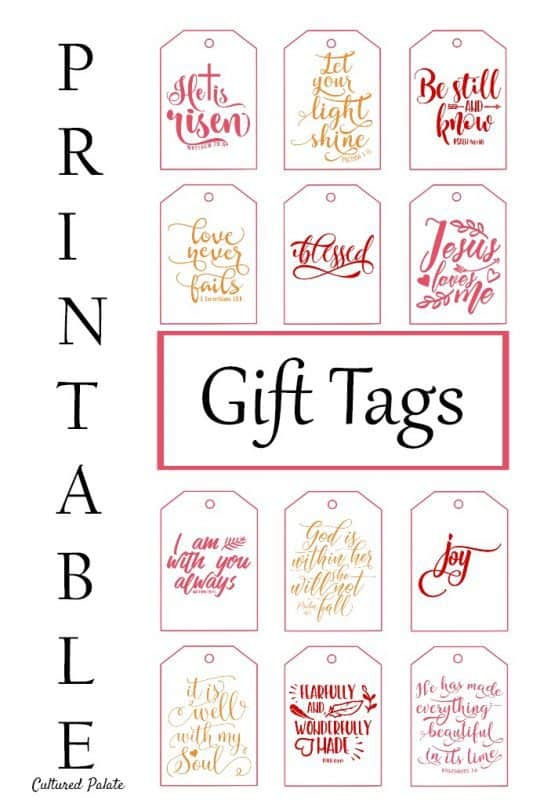 Have other printables you would like to see, leave a comment and inspire me!