Looking for tempting healthy snack ideas? I always am! So, look no further – I have you covered with 20 Healthy Snack Recipes to fit any taste!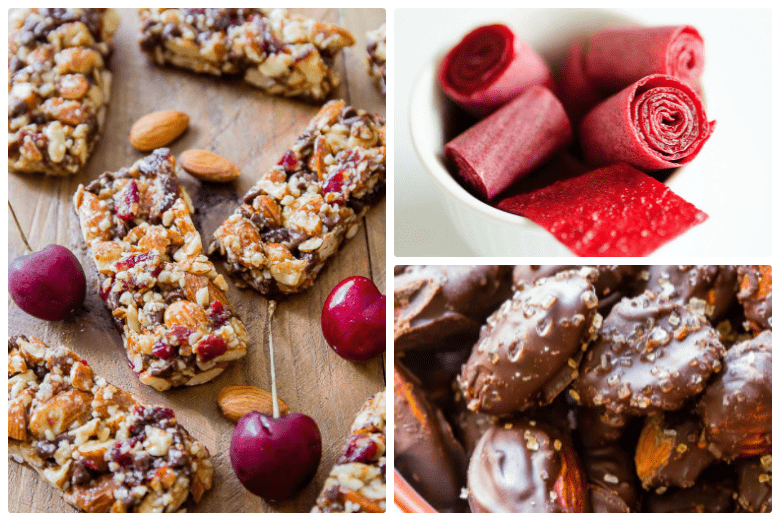 In my family, we really love to eat as healthy as possible. But that doesn't mean that we don't occasionally crave a snack or sweet treat! That's why I love this list of 20 totally tempting Healthy Snack Recipes.
I go through spurts when I scour the internet for healthy snack ideas. Then again, there are times that I just keep in mind the 80/20 Rule and we indulge without feeling guilty!
But, healthy snack ideas are around and they do not have to be hard to make!
There are delicious choices available. And, for just about any taste craving you or your family have. Each healthy snack idea on this list is for young and old and sure to please.
Kids are sure to love diving into some Frozen Yogurt cookies on a hot summer day.
If you get in the mood to bake, try whipping up a batch of Healthy Peanut Butter Oatmeal Cookies for a treat so sweet and delicious, no one will believe that they are healthy!
And for those chocolate cravings, you should definitely check out the recipe for Dark Chocolate Sea Salt Almonds, for the ultimate salty and sweet treat for adults with a cultured palate.
Completely addictive and delicious enough to share but, I promise I won't blame you if you keep these all to yourself!
There's always a place in life for snacks and treats – and with these healthy goodies, you can even feel good about them!
Healthy Snack Ideas: 20 Healthy Snack Recipes
What is your favorite healthy snack recipe?