The Best Sugar Scrub for Hands is here! Yep, look no further - I've got you covered. Sugar scrubs are easy to make and very easy to customize. Now, you can enjoy silky soft hands without any unnecessary or harmful ingredients.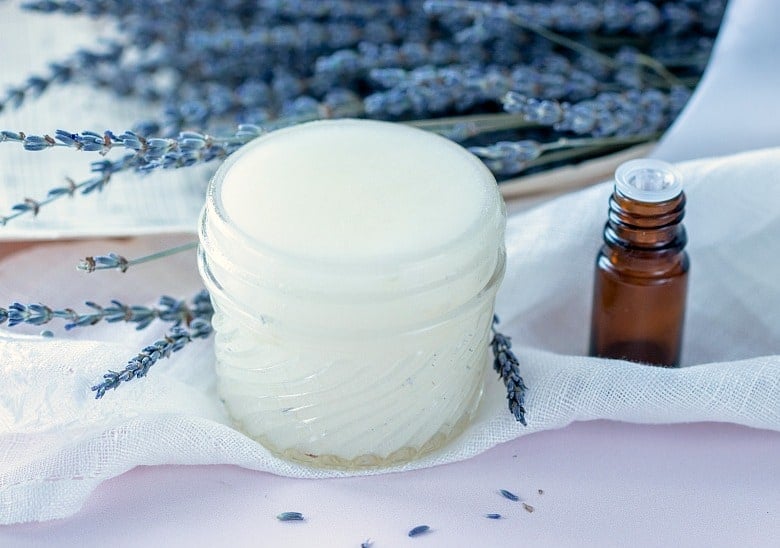 Homemade Sugar Scrub Recipe
Some people may think it is hard to say which homemade sugar scrub recipe is the best sugar scrub for hands.
My answer to this is the following recipe which gives the basic sugar scrub recipe. It is an exfoliator scrub that removes the dead skin leaving your skin soft and ready for any task.
It is also easily adaptable based on your fragrance preferences. The benefits of lavender and lemon sugar scrub for hands is given below but feel free to substitute your desired essential oil or oil blends.
How to Use Sugar Scrub on Your Hands
The process for using all DIY sugar scrubs is the same. I like to keep my container by the sink where I normally wash my hands so it is easily accessible.
There is just something so invigorating about a hand scrub in the middle of the day!
To use the Best Sugar Scrub for Hands:
Apply a small amount of the sugar scrub to your hands.
Rub your hands together with fingers interlocking for 60 seconds.
Rinse with warm water and pat dry.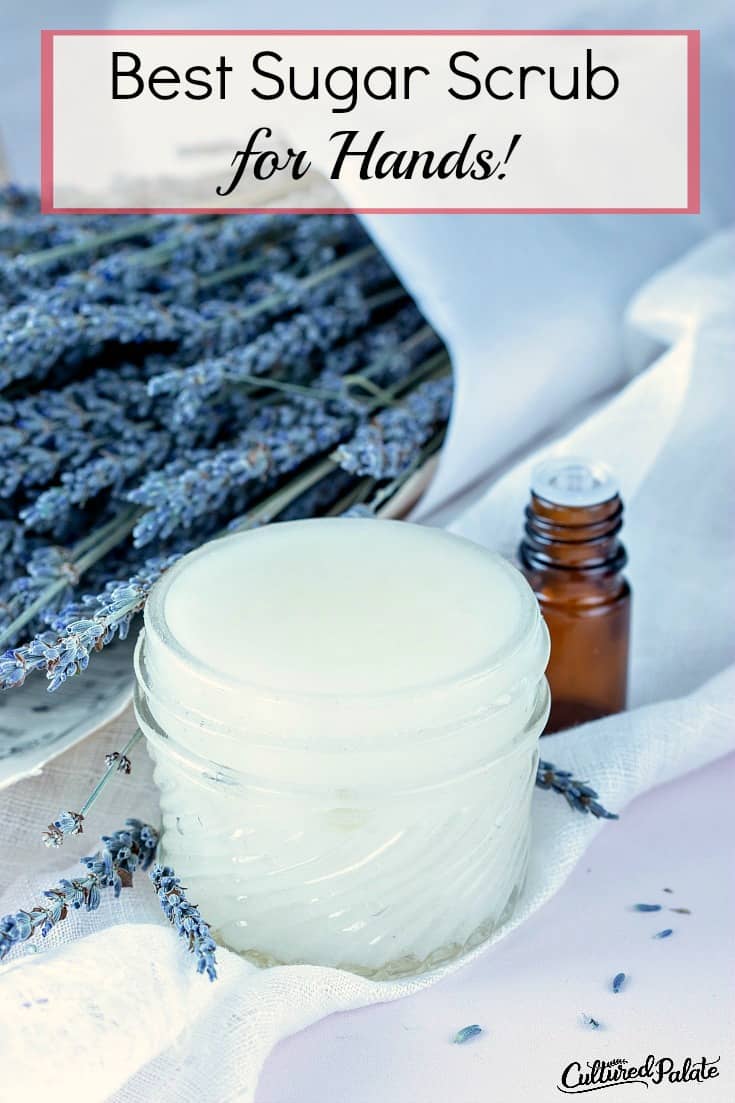 White Sugar vs Brown Sugar
Either white sugar or brown sugar may be used for the Best Sugar Scrub for Hands recipe. Both are equally economical. The one advantage that I find is the larger crystals of white sugar.
To me, using white sugar is better for this particular sugar scrub for a bit more exfoliation - removal of dead skin. It just seems to smooth, polish and clean my hands better than brown sugar.
It is completely up to you - try both and let me know which you prefer!
Benefits of Making My Best Sugar Scrub for Hands a Lavender Sugar Scrub
This sugar scrub recipe can be made with lavender essential oil which is soothing and calming. It is especially good for dry hands in the winter months.
Dry skin can be both irritating and itchy. Dry hands can become chapped and even split. This is especially painful on the fingertips.
Lavender essential oil is known for its calming quality and it works great for the hands.
Combined with the other ingredients you get an exfoliating scrub that will moisturize and at the same time soothe the dry skin.
Benefits of Making My Best Sugar Scrub for Hands a Lemon Sugar Scrub for Hands
The Best Sugar Scrub for Hands recipe calls for lemon essential oil which is both antibacterial and energizing. It can also help with evening out skin tones.
Used consistently, you have not only the benefits of the lemon essential oil but also the other ingredients.
Sugar - The sugar exfoliates the skin removing dead skin and revealing fresh, younger looking skin. It is also a good source of glycolic acid which encourages cell turnover. Glycolic acid is typically used to treat sun-damaged and aging skin. (1)
Carrier oil - The carrier oil not only moisturized but also helps clean the skin.How to Remove Dead Skin From Hands
Which Are the Best Essential Oils for Sugar Scrubs?
This is very much a personal choice depending on quality and budget. I firmly believe there is no perfect company.
Your skin is the largest organ of your body and whatever you put on your skin can reach your bloodstream faster than the food you eat. So, quality and purity is very important.
Personally, for myself and for my family, I use doTerra essential oils and am confident of their quality. I use them for all my DIY projects and diffusing.
Whichever brand you choose, do your research and don't skimp on quality. That is one benefit to making your own DIY sugar scrubs - no unnecessary ingredients or harmful chemicals.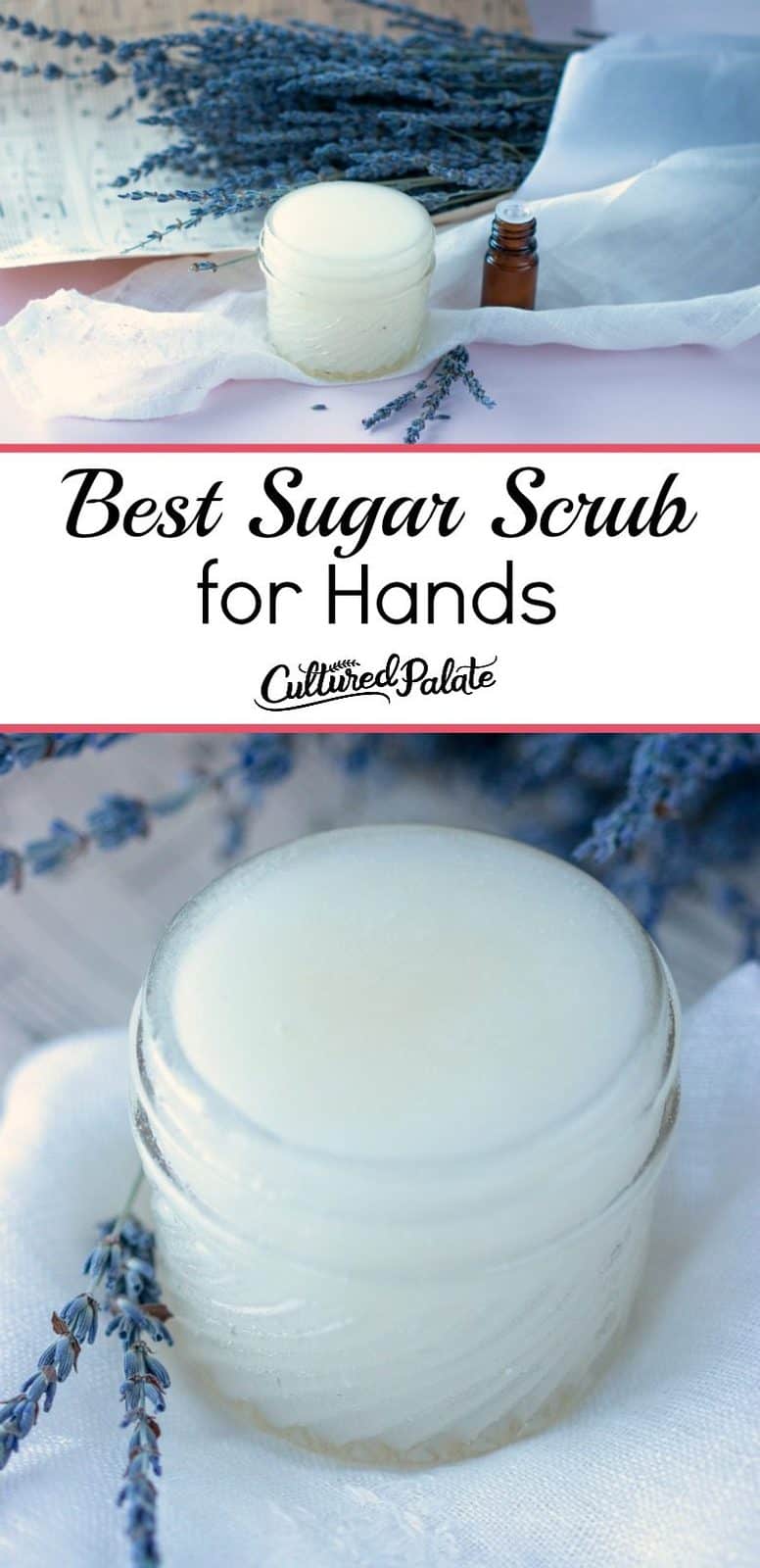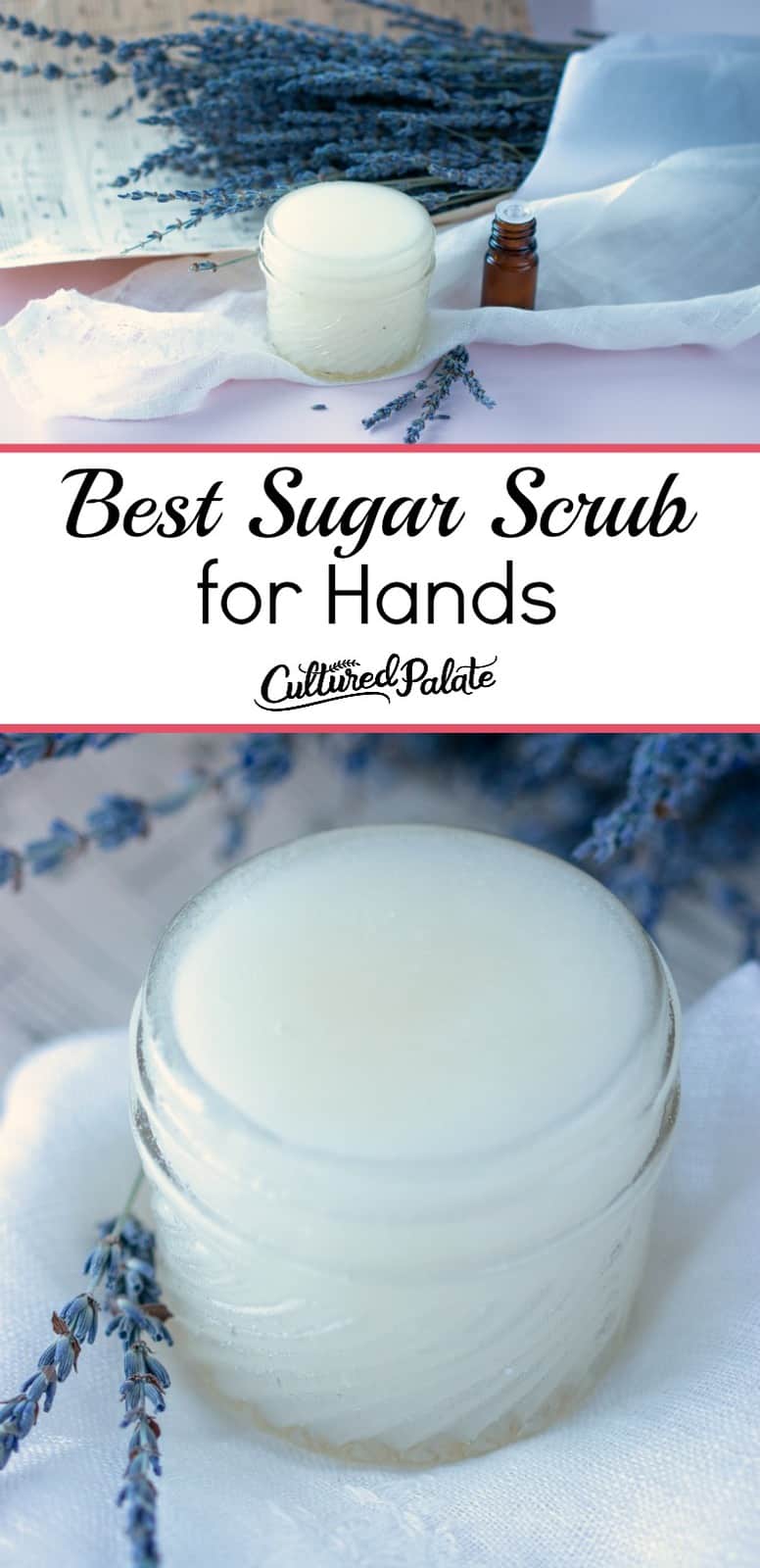 Peppermint Sugar Scrub
While you can simply add peppermint essential oil to the Best Sugar Scrub for Hands recipe, I do have another Homemade Peppermint Sugar Scrub Recipe that is wonderfully energizing.
It is not only good for hands but especially energizing for legs and feet.
How to Store Sugar Scrubs
Sugar scrubs should be stored in airtight containers. I prefer glass although you may also use plastic containers. Even small mason jars make great storage for sugar scrubs.
Here are a couple I love to use for myself and also when giving them as giftsL
4 oz jelly jars
8 oz mason jars
Use the Best Sugar Scrub for Hands as Gifts!
The Best Sugar Scrub for Hands, as well as, other sugar scrubs make great gifts. People enjoy receiving gifts made with love!
This sugar scrub for hands makes a great addition to a gift basket with other bath, body and hand product. Think loofah, pretty washcloths, whipped body butter recipe, DIY Bath Salts, Homemade Body Wash...
Don't forget gift tags to add that special touch to your gift!
Best Sugar Scrub for Hands
Ingredients
1 c. sugar - white or brown (I prefer white for this recipe)
½ c. coconut oil - softened not melted or olive oil
10 - 20 drops lavender essential oil or oil of choice for desired scent (10 - 15 drops of lemon also makes a nice calming scrub.
Directions
Mix all ingredients together.
Add essential oil if using to desired fragrance.
Store in airtight container.
To Use
Using a small amount on clean hands, rub in a circular motion for 60 seconds.
Rinse with warm water and pat dry.
More Sugar Scrub and Exfoliation Options for Non- DIY'ers
Not really into making your own DIY products but still want safe skincare options?
Since your skin is the largest organ of your body, and what is put on your skin can get into your blood stream quicker than the food you eat, "safe" is a keyword in skincare and cosmetics!
But, just because products say "organic" does not mean they are safe.
It is very important to use only safe, non-toxic, chemical free products on your skin. This Sugar Body Scrub in Lemongrass from Beautycounter is wonderful AND it contains only food-for-you ingredients. It is gently enough for your face too!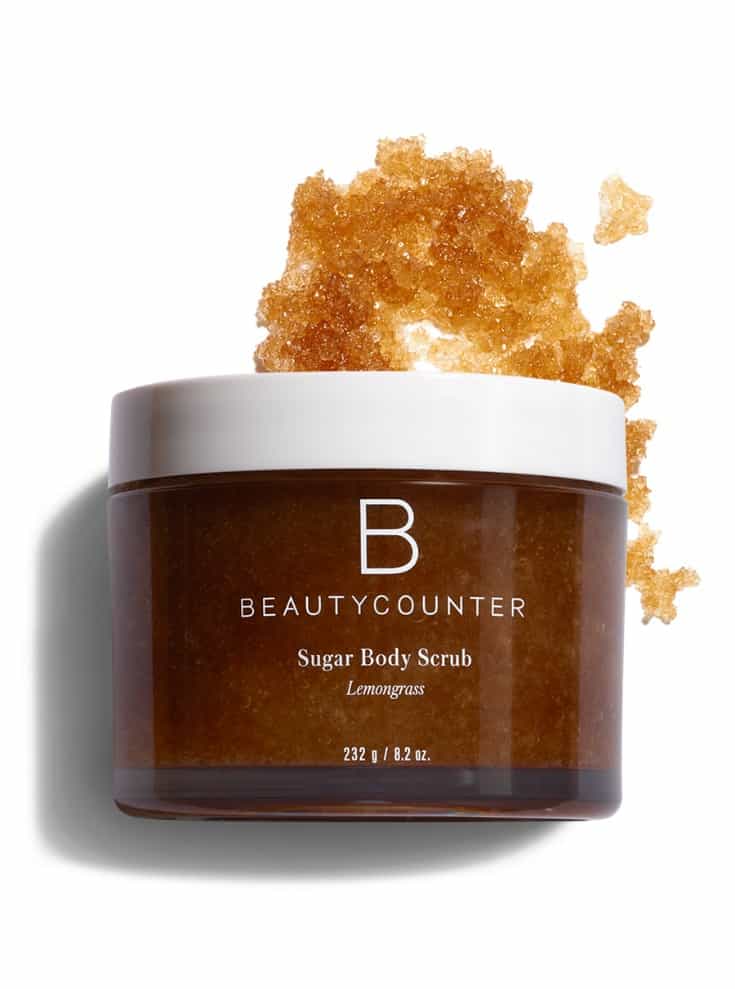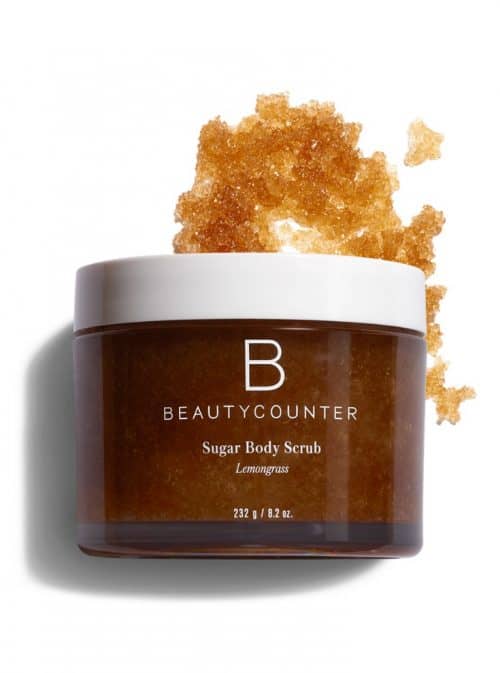 The Nourishing Cream Exfoliator by Beautycounter is another affective product to remove dead skin cells leaving you looking more youthful.
Using jojoba beads, it gently exfoliates and removing dry, dull skin leaving behind a brighter, more youthful looking skin. It also contains organic coconut oil and aloe to soothe and hydrate your complexion.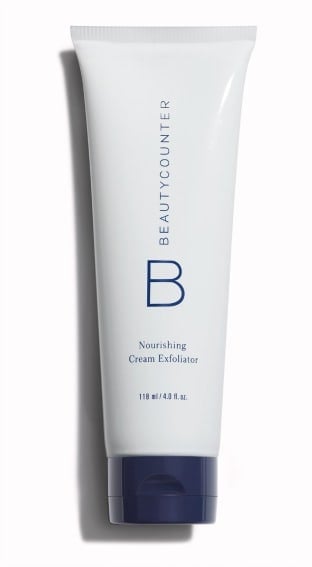 The Body Butter in Citrus Momosa from Beautycounter is another must-have for those with dry skin. It contains shea butter and mongongo oil to hydrate and nourish, plus organic sunflower oil, aloe, and chamomile to soothe and smooth. This Body Butter is thick, rich and melts into skin being absorbed without leaving you feeling greasy.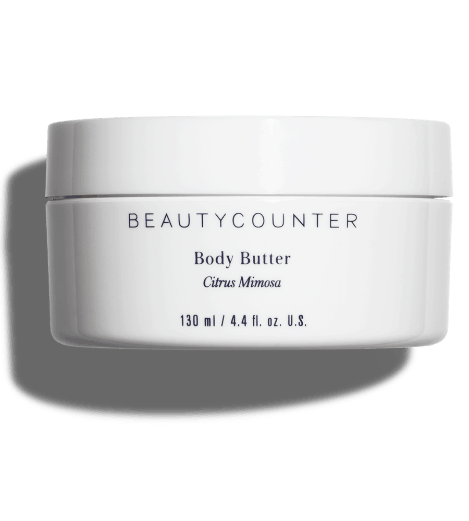 What is Your Favorite "Flavor" of Sugar Scrub for Your Hands?