I love giving gifts! These All Occasion Printable Gift Tags make each gift a bit more special. From the first sight, a gift just looks nicer and more special when the package is complete with a gift tag.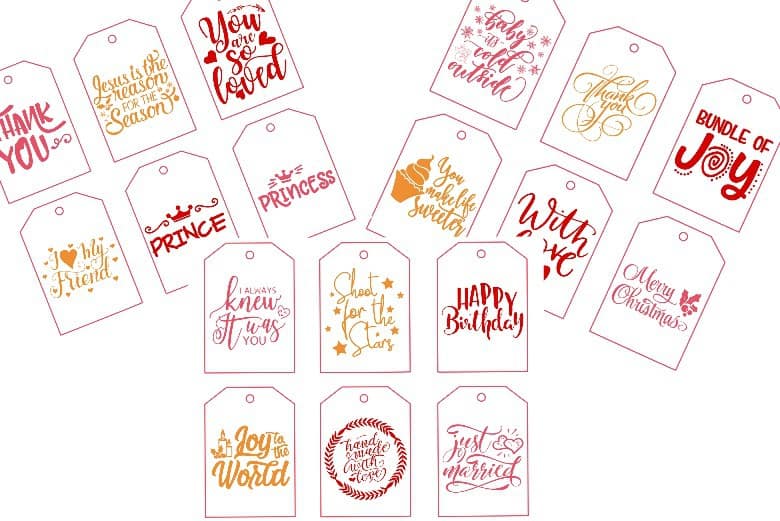 But, it seems I never have gift tags on hand. So, I make one out of paper, fold and add a note. That is what inspired me to create the printable gift tags!
After all, it is always easier to act, if you are prepared. It is just like having greeting cards on hand and ready to go. When someone pops into your mind and you are thinking of them, it only takes a minute to write a card and let them know.
What a way to encourage someone and make their day!
When you print the Printable Gift Tags, you can use regular copy paper but, I personally like to use card stock because it is heavier and stiffer. It is completely up to you as to which you use.
Either works well and I know for me, sometimes it is just a matter of what I have on hand!
Included in the set are 18 different designs including:
Happy Birthday
Just Married
Christmas
Friendship
Encouragement
Thank you
With Love
and more
Looking for other unique printables? Check out my Printables Shop!