Have you ever wanted to use fresh coconut but just didn't know how to crack coconuts to get the fresh meat out? Well, put your screwdrivers and hammers away! In this video, I show you the secret that makes cracking coconuts a breeze! How to crack coconuts is easy when you know how!
How to Crack Coconuts Video Resources
Here is what you see me using in the How to Crack Coconuts video. The link takes you to Amazon to see the exact item. I love seeing what others use and why they use them.
A large butcher knife is essential to have if you want to crack coconuts the easy way! I was using the knife you see in the video to cut something else and the blade broke. Yes, it was scary but thankfully, no one was hurt. This is the knife set I use now. The butcher knife that comes in it stays sharp and you can easily open coconuts with it! I totally recommend them.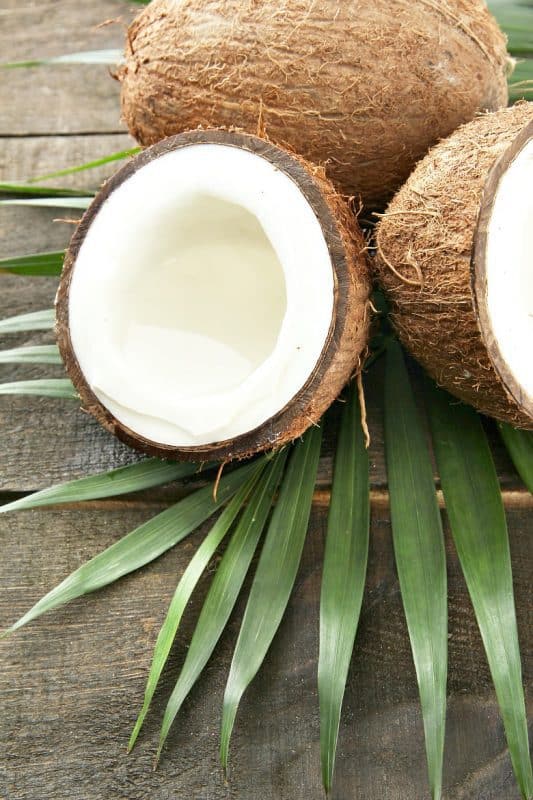 Here are some coconut recipes you will enjoy:
Fresh coconut is a great dusting for Easy Chocolate Truffles and is also used in my Homemade Granola Bars recipe.
Interesting Fact About Coconuts
According to the Coconut Research Center:
The scientific name for coconut is Cocos nucifera. Spanish explorers called it coco, which means "monkey face" because the three indentations (eyes) on the hairy nut resembles the head and face of a monkey. Nucifera means "nut-bearing."

... On many islands, coconut is a staple in the diet and provides the majority of the food eaten. Nearly one third of the world's population depends on coconut to some degree for their food and their economy. Among these cultures the coconut has a long and respected history.

Coconut is highly nutritious and rich in fiber, vitamins, and minerals. It is classified as a "functional food" because it provides many health benefits beyond its nutritional content. Coconut oil is of special interest because it possesses healing properties far beyond that of any dietary oil and is extensively used in traditional medicine among Asian and Pacific populations. Pacific Islanders consider coconut oil to be the cure for all illness. The coconut palm is so highly valued by them as both a source of food and medicine that it is called "The Tree of Life." Only recently has modern medical science unlocked the secrets to coconut's amazing healing powers.

... In traditional medicine around the world[, people use coconut] to treat a wide variety of health problems including the following: abscesses, asthma, baldness, bronchitis, bruises, burns, colds, constipation, cough, dropsy, dysentary, earache, fever, flu, gingivitis, gonorrhea, irregular or painful menstruation, jaundice, kidney stones, lice, malnutrition, nausea, rash, scabies, scurvy, skin infections, sore throat, swelling, syphilis, toothache, tuberculosis, tumors, typhoid, ulcers, upset stomach, weakness, and wounds.
Where are Coconuts Grown?
Although coconuts grow around the world, the Philippines is the largest producer.
Coconuts grow in the United States without irrigation in Hawaii, South Florida, and the U.S. territories of Puerto Rico, Guam, American Samoa and the Virgin Islands.
Coconuts grow and even reach maturity in areas such as deep south Texas, near Brownsville and on the northeast Texas coast at Galvaston Island but winter freezes damage those crops.
Thanks to modern transportation, coconuts are available in most areas. With the method shown in the above video, anyone can learn how to crack coconuts and enjoy the fresh meat inside!
When Are Coconuts Ripe?
Ripeness depends upon the variety. For a coconut to be fully ripe, it takes about 11 - 12 months and the shell turns brown.
Copra is the dried meat from which coconut oil comes. For copra, coconuts are allowed to ripe fully. Then the oil can be extracted.
Coir is the coconut fiber that is found in the outer shell. For coir, a coconut must ripen about 10 months and be harvested when the shell is still green. Coir is used for floor mats, mattresses and brushes.
How Can You Tell If a Coconut is Good?
If a coconut it good, you should be able to hear the water inside when you shake it. A coconut should have a good bit of water inside and feel heavy.
Do Green Coconuts Turn Brown?
Yes, the color depends upon the ripeness of the coconut. Green coconuts are eaten by locals and contain a gelatinous substance inside - this becomes the hard meat when fully ripe.
How Long Will Opened Coconuts Last?
Once opened a fresh coconut will last for about 1 week if refrigerated.
What is you favorite recipe for coconuts? Leave a comment - I would love to hear!
Pin It!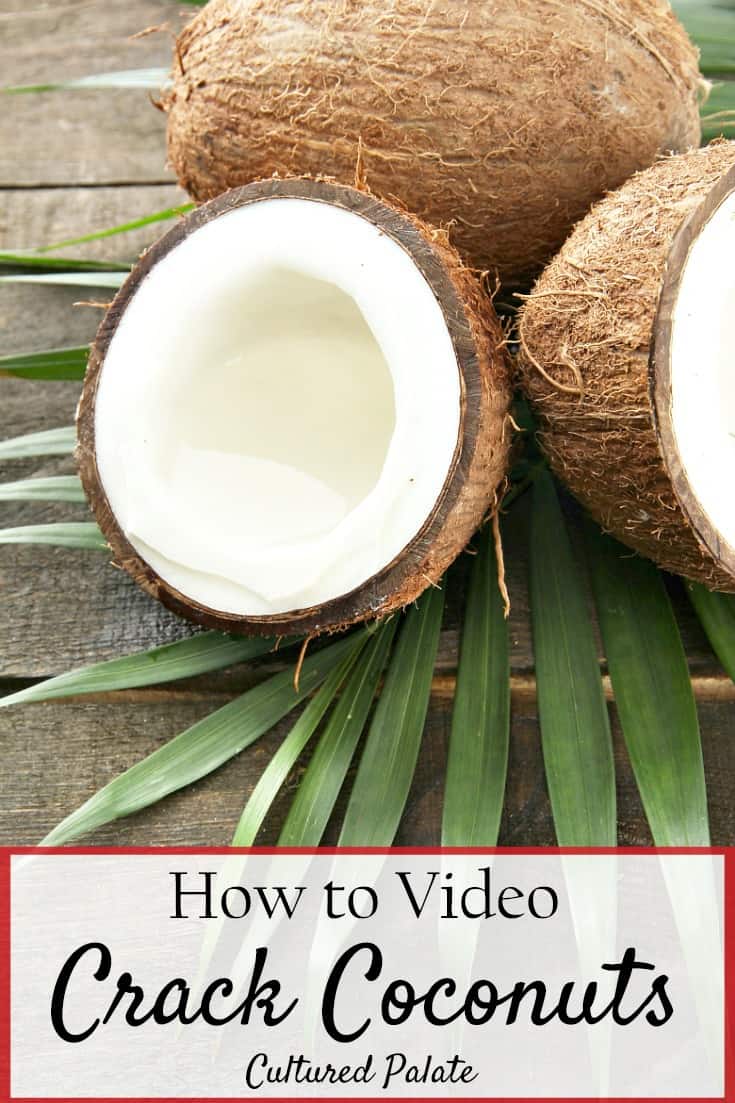 Sources: Coconut Research Center, Wikipedia