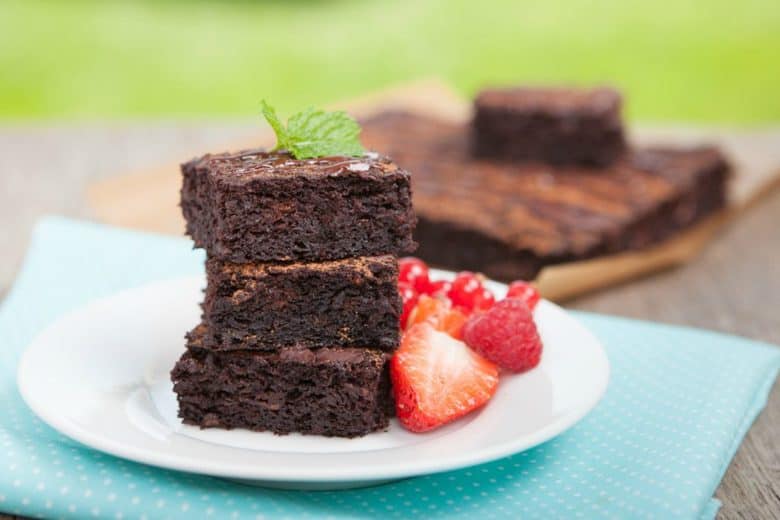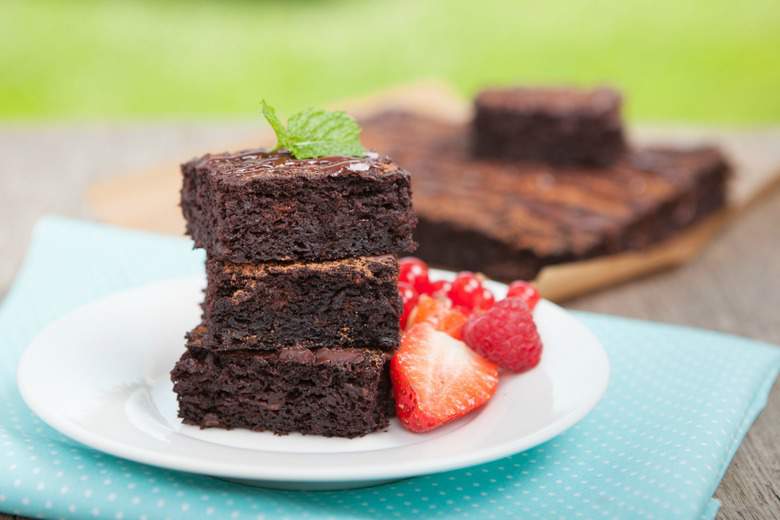 Being on the GAPS diet means no grains. That means that my all time favorite brownie recipe, Never Fail Brownies is a no go! But, these Coconut Flour Brownies are a wonderful substitute!
It can be difficult when eating a special diet like the GAPS, paleo or other grain free diets, especially if you have a sweet tooth. It is easy to feel abused and left out!
No more! Now you can indulge and enjoy!
In fact, this Coconut Flour Brownies recipe is quick and easy and has not failed me yet. It is absolutely delicious.
My family loves it – when I share them. But, to be honest, I tend to be selfish with my brownies and save them for a treat with coffee in the afternoon.
OK, to clarify, I have them with my coffee when I wake up from my afternoon nap!
It is funny, I used to use the little ones as an excuse to take a nap. Now, I just say honestly that mommy needs a nap!
Needless to say, when I have a batch of Coconut Flour Brownies to wake up to, waking up from an afternoon nap is much easier!
I love recipes that can be mixed up in one bowl and that is exactly what helps make this recipe one of my favorites!
One bowl to mix the recipe up in, no special ingredients are needed, the recipe is easy, and the brownies taste delicious – this is definitely a win, win recipe!
Coconut Flour Brownies
Yield 16 brownies
Ingredients
1/2 c. coconut flour
1/2 c. cocoa
1/2 c. melted butter
3 eggs
3/4 c. light honey (more for sweeter brownies)
1/2 tsp vanilla extract (make your own)
2 Tbsp espresso (optional but delicious)
Instructions
Preheat oven to 350F.
Mix all ingredients together using a hand mixer.
Pour batter into a greased 9 x 9 baking dish.
Bake for 25 minutes until a fork inserted into the center comes out clean.
Allow brownies to cool completely before cutting.
Refrigerate in an airtight container.
Related posts: